How to Connect to a French VPN Server
Want to connect to a French VPN server and obtain a French IP address? With VyprVPN, it's easy! Just follow these quick steps.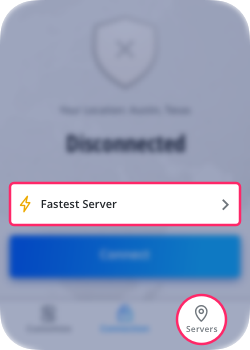 2. Tap the button above Connect to view available server locations
3. Select France from the list
That's it! Now you're connected and have a French IP address. It will appear as if you are browsing from France.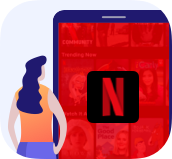 Enjoy your favorite French shows and content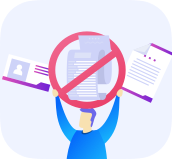 Protect yourself from France's data retention law, the Law on Intelligence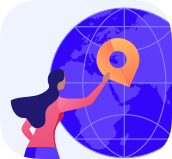 Select a different IP address to access streaming libraries outside France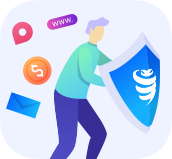 Safeguard your privacy and stay safe on public wi-fi with a France VPN
If you are struggling to access content from France, a French VPN is a must. Whether you are looking to watch Spiral, Braquo or TF1, a France VPN enables you to do so. If you're in France and want to access streaming catalogs outside of France, you can also use our France VPN to select a different geo-location and change your IP address. At VyprVPN, we offer the fastest streaming speeds for the best overall experience. 
A France VPN is a must for securing your connection day-to-day and staying private while online in France. France's laws are not overly respectful when it comes to internet privacy, so a France VPN is crucial to have. France is known for its "Law on Intelligence," which requires the retention of internet data for one year. Using a VPN in France is also a good way to achieve internet privacy without worrying about implications of broader EU legislation including the GDPR, the passenger name record (PNR) data-sharing law, laws governing chats in the workplace, concerns over cookie usage and the controversial Right to Be Forgotten law.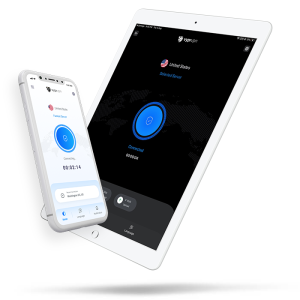 Get a France VPN for All Your Devices
With VPN apps available for a variety of platforms, you can get a VPN for all your devices including iPhone, Android, Mac, Windows, Smart TVs and many more. Connect up to 30 devices at any given time and enjoy French content on all your devices. 
70+ Worldwide Server Locations
VyprVPN has server locations around the world, so you can select from a wide variety of geolocations to find the one that best meets your needs.
• 300,000+ IP Addresses 
• 700+ Servers 
• 70+ Countries 
• 6 Continents
Visit our Server Locations page to view a full list of all our servers and where they're located.



"The best VPN solution out there. After years struggling for a reliable VPN solution, VyprVPN proved to be the outstanding one."
"Beautifully designed apps for Windows, iOS and Android. I use them all and they beat the competition hands down."
"Love VyprVPN. Super simple to use on my iPad, iPhone and Macs. Especially handy when I'm traveling and using random wi-fi hotspots. Must have."