VyprVPN - Our Priority is Your Privacy
If you don't want the internet to browse you, get VyprVPN. VyprVPN is the best guaranteed No-Log VPN to protect your privacy as you browse the internet. Proudly protecting millions just like you over the last 15 years -- VyprVPN is ... Strikingly Protective™.
30-Day Money-Back Guarantee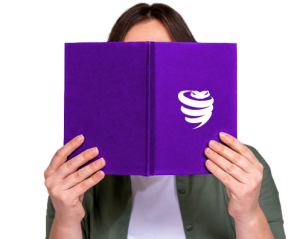 Privacy is a Human Right
A VPN (Virtual Private Network) works by encrypting your internet connection to secure it and protect your privacy every time you go online. By using a VyprVPN your activity on-line cannot be tracked or intercepted making you safe from prying eyes of any type. VyprVPN was developed nearly 15 years ago in response to verified governmental surveillance programs in countries around the world.  These programs violate your privacy and that's just wrong! VyprVPN has moden and strong encryption, and a guaranteed No-Log policy that keeps your information safe from hackers, identity theft and malware. It stops your ISP from tracking your every move and prevents advertisers from collecting and selling your valuable data.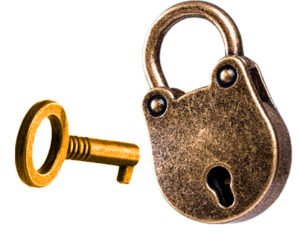 Never Be Restricted or Silenced
Break free from oppressive censorship by using VyprVPN. A VPN will change your IP address to mask your location and escape internet restrictions imparted by governments, workplaces and organizations. Our obfuscated servers conceals your identity, protecting your traffic from leaking to your service provider's network. Many service providers track your activity, and worse, log that activity and sell it for profit.  Ever wonder how you get all of the creepy ads as if you device was listenting to you? It's because you private data is being sold or shared with others - VyprVPN stops that and gives you back your privacy.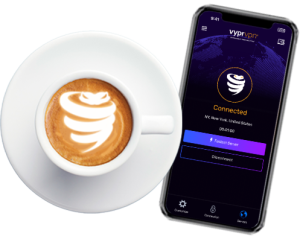 VPN Apps to Match Your Lifestyle
Whether you're lounging at home watching streaming video from your favorite network or TV service, or using public Wi-Fi at a coffee shop or airport, VyprVPN has an app that will work for you. Use VyprVPN on all your devices to stay protected and connected every minute of every day. It's quick and easy to download our apps - whether you're a tech pro or not.

Secure and Powerful Connections
No matter who you are or what you need a VPN for, VyprVPN offers trustworthy service backed by powerful features. VyprVPN has protected millions of people over the last 15 years so you know it's a trusted product. With VyprVPN access what you want, from where you want, with complete privacy and fast connections.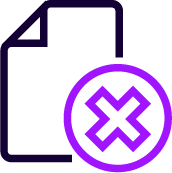 Absolutely No-Logs ... ever!
VyprVPN is one of the first independently audited, no-log VPN providers in the industry. VyprVPN does no data collection, no logging of activity, and no sharing or selling of your email address or payment invormatyion ever. And we have a bonus for you - VyprVPN also runs our exclusive VyprDNS® which is also No Log.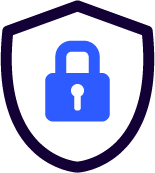 Unparalleled Security
Our servers, hardware, network and custom DNS ensure your privacy is completely guarded whenever you're online. That's why we say that VyprVPN is Strikingly Protective™.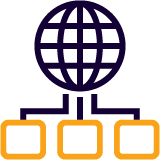 Optimized Global Servers
With our new Version 5 of our applications, released in the summer of 2023, and with our upgraded servers in nearly 70 countries, VyprVPN is now faster than ever before.