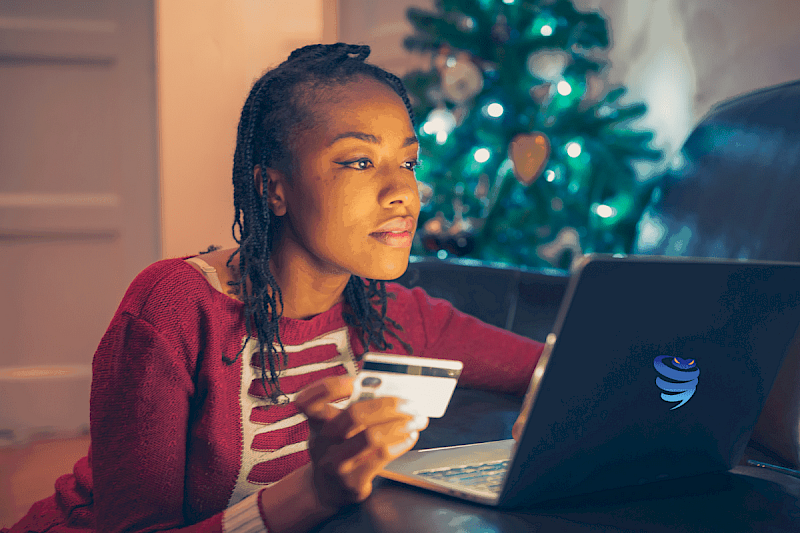 20 Privacy Tips: What Cybersecurity Experts Know About the New Year
TODO ?>
You asked for privacy and we heard you! So, in the spirit of the new decade, here are 20 privacy tips to arm you for the new year: 
1. Link Your VPN to Your Home Wireless Router
Try linking your VPN to your wireless router manually to make your IP address (and home address) unfindable online.
2. Opt-Out of Websites' Private Info Collection
The California Consumer Privacy Act (CCPA) goes into effect in 2020, so websites must allow you to request opting out of their data collection activity. Try opting out whenever you can. 
3. Secure all Your Devices With a VPN
More hackers may target mobile devices in 2020. Phones, cars, TVs— even smart dolls, can become surveillance devices if hacked. Use a VPN App to protect all your devices at once. 
4. Understand Which VPN You Can Trust before Buying One
The VPN Trust Initiative (VTI) upholds VPN user safety in the VPN industry, so VPNs that are part of the VTI task force, such as VyprVPN, never sell your data, unlike free VPNs. Buy VTI VPNs to stay more secure. 
5. Avoid Risks with Voter Registration Systems
Double-check the status of your voter registration before the election, as hackers will be more likely to alter voter information than the voting machines themselves. Print out your successful voter registration result and bring your ID on election day.
6. Protect Your Phone When Using Public Wifi
Smartphones silently switch between cellular and nearby WiFi. This means your phone could accidentally join public WiFi, where hackers can take your info, without you knowing it. In your phone's settings, specify that your smartphone must ask for permission before using nearby WiFi.
7. Don't Give Important Information to Unexpected Callers
Voicefakes, where a hacker impersonates someone important over the phone like a company CEO or even your boss, are expected to rise in 2020. Beware unexpected calls from unknown numbers.
8. Use Multi-Factor Authentication
Wherever possible, add another layer of text or call verification to your online accounts.
9. Protect Your Data With a VPN
Don't wait for evidence that you've been hacked. Protect your data from the start with a privacy-protection tool like a VPN.
10. Back Up Your Data
Ransomware attacks are increasing, but physically backing your data up to a separate hard drive or cloud storage account can help you protect your data.
11. Use Caution Online When Working Remotely
Cyber attacks on companies are projected to begin at the fringes of company security, and that means remote employees. If you're a remote employee, be sure to log in to private WiFi or use a VPN so you can use any network safely.
12. Add a Pin Code to Protect Your Cell Phone Number
Hackers can find your cell phone number floating around online thanks to data breaches, business cards, and thrown away phone bills. This means they can set up additional phone lines and more in your name. See if your carrier will let you set up a Pin code as an additional layer of security for your number to protect your identity. 
13. Try A Debit Card Number Generator Plug-in Online
Get a browser plugin that generates a new, unique card number every time you make an online purchase with your debit card to hide your real card number. If you prefer to use a credit card for online shopping, you can also try a virtual credit card. 
14. Use a Password Manager and Change Your Passwords Often
Store passwords with a password manager so you're less likely to create the same password twice, or passwords that are overly-simplified for memory's sake. 
15. Try an Encrypted Messaging App When Texting
Since text messages aren't secured, hackers can intercept them. Try an app that offers end-to-end encryption to keep your private conversations—and data—private.
16. Try a Cloaking Protocol on Your VPN To Avoid Detection
A VPN gives you total privacy and access—but in countries with strict censorship laws, the government might block your VPN if it senses it can get blocked if the government detects it. To stay hidden, use a VPN and select a protocol like Chameleon protocol, which hides your VPN from sensors so you can't be blocked when you surf the web.
17. Delete your Facebook Data
It's no secret that Facebook collects user data. Thankfully, it's simple to delete any data Facebook has collected about you without deleting your account. Go to "Settings" in the app, select "Activity Log," choose the years or months you want to clear and tap "Clear" to delete. Just a heads up, though—it'll take 90 days for your deleted data to disappear from Facebook's servers. 
18. Don't Discuss Anything too Personal on Discord
You might not know that Discord stores certain information such as your IP address, device ID, and any activities within the Discord services. Though Discord states that they don't sell your information, they do collect it, so proceed with caution. 
19. Use a Private Browser
Use a private browser to hide your IP address to double your security when you surf with a VPN.
20. Run Your Internet of Things Devices on a Separate Network
The FBI recommends you run IoT devices on a different network than your personal computer, as IoT devices are less secure. If you control IoT devices through your phone, make sure they aren't running apps in the background by controlling IoT permissions carefully in your settings and denying permission requests that don't make sense.
Hopefully you're feeling more private than ever now that you've read this post. But if you'd like even more security, try a VPN device that never logs your data and protects all your devices with VyprVPN (we're 80% off for a limited-time-only).