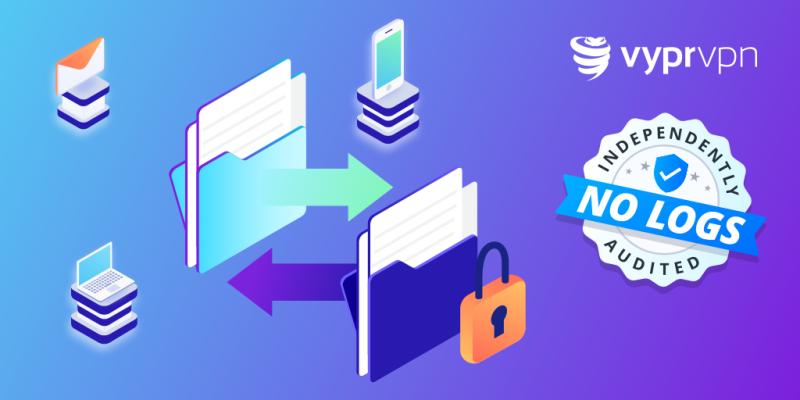 4 Reasons to Use a VPN While Sharing Peer-to-Peer Files
TODO ?>
Do you want to download content in complete privacy? VyprVPN is a great solution for P2P file sharing because it encrypts your internet connection and masks your IP address. This protects your location and allows you to share files privately, preventing others from seeing what you're downloading and what peer machines you're downloading from. Using a VPN also protects your privacy and information when connecting to unknown peer machines.
What is P2P?
P2P file sharing refers to sharing of digital media or content. The name comes from the way the content is distributed, over peer-to-peer networks. 
Why Use VyprVPN for P2P?
VyprVPN is an ideal choice when it comes to P2P file sharing, due to the outstanding privacy protections of the VPN. When sharing P2P files, the security of your connection is important meaning you want to ensure you're protected every step of the way.
No-Logs. VyprVPN is independently-audited as a no-log VPN, meaning we do not keep records, or logs, of what you do online. This protects your privacy so you can share P2P files privately and worry-free.
No Third Parties. We don't use outside companies or third parties of any kind, meaning your data and activity stays private and doesn't wind up in someone else's hands.
Based in Switzerland. Switzerland is a country with overall favorable privacy laws which is also friendly towards P2P sharing.
VPN Kill Switch. The Kill Switch feature means that if your VPN connection drops, your internet traffic is blocked so you are not accidentally, inadvertently exposed. This greatly reduces the risk when P2P file sharing, because even if your connection is interrupted your location will not be revealed.
VyprVPN is a top-tier, premium VPN service that offers peace of mind while downloading P2P files. We also boast fast download speeds with the VPN protocol of the future, WireGuard®. 
Want to give VyprVPN for P2P a try? Get VyprVPN now!