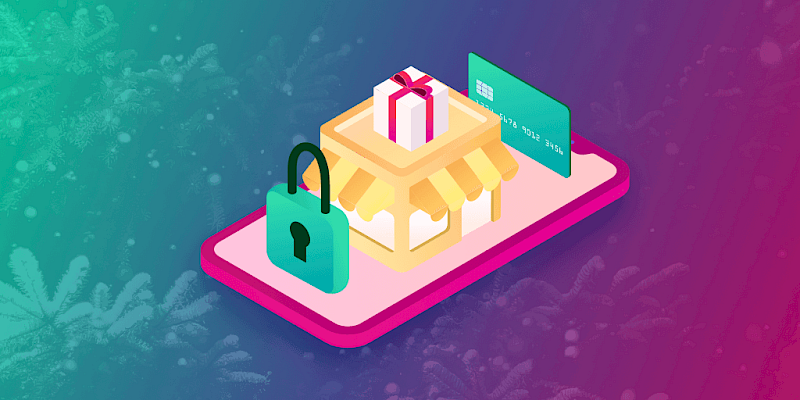 6 Reasons to Use a VPN this Holiday Season
TODO ?>
The holiday season is fast approaching, and there are many things you need to make it through this hectic time of year. From warm clothes to giftwrap to coffee to keep you energized through it all, there are a lot of little tools that help make the holiday a success. But what about a VPN?
Although VPNs aren't often considered when it comes to the holidays, they should be! VPNs can benefit you in a number of ways, and during the holidays there are some specific reasons you might want to use this handy tool to help make your life easy and stress-free. Below we share a few ways a VPN can help you enjoy a positive and safe holiday season. 
Stay Connected
The holidays are a time to connect with loved ones, and this year more than ever a lot of that connection has moved online. This means more texting, emailing, social media and video calls. It also means more risk to your online privacy than if you are communicating face-to-face! A VPN works by encrypting your internet connection to secure it, ensuring your privacy remains protected while you're online -- even if your connection is interrupted by a hacker. It also protects your privacy from your ISP, who may be sneaking a peek at what you're doing online to collect and potentially sell valuable data about your shopping habits and other behavior.
Save Money While Shopping
We all know a VPN is an essential tool to protect your privacy online, which means it's especially useful to protect your private details while shopping. But did you know a VPN can save you money while shopping online, too? Shopping with a VPN allows you to change your location (by changing your IP address), which often leads to access to location-based deals or pricing not accessible without the VPN. Using a VPN for to save money on shopping is generally most effective when it comes to big ticket items like airfare or travel-related purchases. 
Avoid Stress on Public Wi-Fi
The holiday season means lots of errands and time on the go to visit friends or family. It also means lots of time using public wi-fi networks outside your home. Public wi-fi is often unsecured, meaning the connection is not well-protected by a password - or is not protected at all. This leaves you vulnerable to hackers and snoops who want to gain access to your data, communications and online activity. Not only that, but using public wi-fi means that anyone who owns the network - including the network's ISP or the business such as a coffee shop - can collect data about you. They can even sell this data to advertisers if they please! Using a VPN ensures your online activity remains private at all times and on all networks.
Protect ALL Your Devices
Using a VPN is important not only for you, but for everyone in your household! It's important to keep your loved ones safe and secure online, as well as provide them with access to an open internet. It's also important to use a VPN app on all your devices, from laptops to tablets to mobile devices, to ensure you're covered each and every time you connect. During our Holiday Special we're increasing the number of connections per account from 5 to 30. That's huge! With 30 connections, you can protect all of your devices – and the devices of your family and loved ones, too. 
Travel Smarter
A VPN is a great tool to use while traveling, as it provides many benefits while you're on the go. From protection on those risky public wi-fi networks mentioned above to bypassing censorship in foreign countries, a VPN is an essential tool for anyone venturing outside their home. Using a VPN while traveling allows you to secure your connection when you are away, protecting you from hackers or dangerous unsecured networks. It also allows you to access a completely unrestricted internet, which is important as many countries around the world are increasingly censoring content and placing restrictions on their internet. This means when you travel you may not have access to the sites, accounts and information you want – or need! Using a VPN allows you to retain access to a free and open internet from any location around the world without a second thought.
Watch Your Favorite Content
The holidays mean more free time, and for many people that means more time enjoying TV and movies. Many people aren't aware, but a VPN is a great tool for streaming that offers a variety of benefits. With support for over 46 streaming libraries, VyprVPN provides access to the content you want from any location around the world. Even better, a VPN improves streaming by helping boost speeds. It prevents your ISP from seeing what you're doing online, meaning they cannot intentionally throttle your traffic to decrease your speed. A VPN also allows you to bypass geo-blocks or restrictions placed on content; by changing your IP address you can access whatever content you want from any location in the world.
Enjoy this Holiday Season with a VPN
Want to have a stress-free, private and safe holiday season? Want to stream all your favorite shows and sports fast? Want to access an unrestricted internet from any location anywhere in the world? Of course you do!
This means it's time to give a VPN a try, and now is a great time to get started. You can sign up for VyprVPN during our Holiday Special for only $1.66/month, and as an added bonus get 30 connections per account.
You can view our privacy policy here.