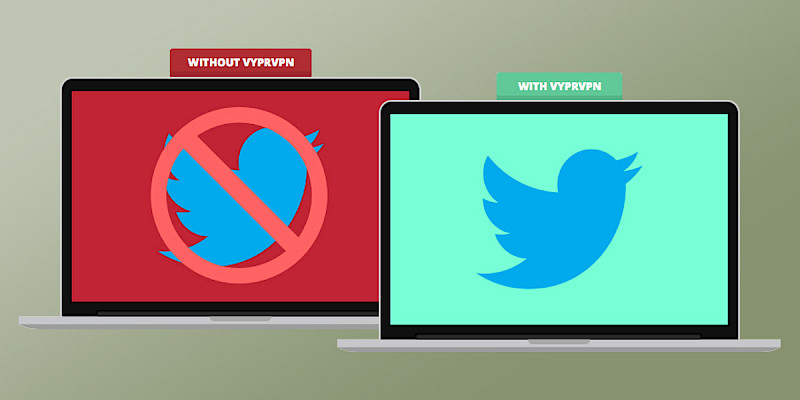 Access an Unrestricted Internet
TODO ?>
Access to social media sites is often blocked around the world. Countries like China, Iran, Turkey and North Korea block access to and censor social media sites including Facebook, Twitter, YouTube and Instagram.
VyprVPN allows you to access your favorite social media sites from anywhere in the world with easy-to-use desktop and mobile apps. Vypr VPN servers restore your freedom and help you bypass location-based IP blocking imposed by restrictive governments. Using VyprVPN you can obtain an IP address from locations around the world to visit all your favorite social media sites and bypass censorship.
How It Works
Social Media Sites are Blocked
A country blocks your favorite social media sites by detecting your IP address and location.
Connect to VyprVPN
Choose from over 60 countries, and tap "Connect" to change your IP location with VyprVPN.
Social Media Sites are Unblocked
With VyprVPN connection, your true location is hidden and you can access your favorite social media sites.
Apps for Every Device
VyprVPN apps are available for Windows, Mac, Android, iOS, TV and Router. We optimize our apps, and our network, for every platform to deliver the fastest VPN speeds at home or on the go.
Your Data. Our Servers. No 3rd Parties.
Our approach is unique in the VPN industry - we own, engineer and manage our VPN servers so we can deliver fast and reliable connections. Other VPN providers use 3rd party companies to host their VPN servers. We don't. We are the only company who handles your data so your privacy and security are protected from end-to-end.
Our Code
We write 100% of our code and optimized VyprVPN for modern broadband connections.

Our Hardware
We own and operate 100% of our VPN server infrastructure to deliver fast and reliable connections.

Our Network
We have in-house network engineers with decades of experience that continually optimize our global VPN network for speed.
Defeat VPN Blocking
VyprVPN is the only VPN featuring Chameleon, a Golden Frog proprietary technology essential for travelers to China, Russia, Iran and other countries using deep packet inspection (DPI) to detect and block VPN traffic.
World Wide VPN Server Locations
Without a VPN, you risk losing access to your favorite websites and web services when you serve in the military. At Golden Frog, we strive to provide an open, secure Internet while retaining user privacy. With 200,000+ IP addresses and 700+ servers, connections are always available. Select a server and connect at anytime, without download caps.Try VyprVPN Free