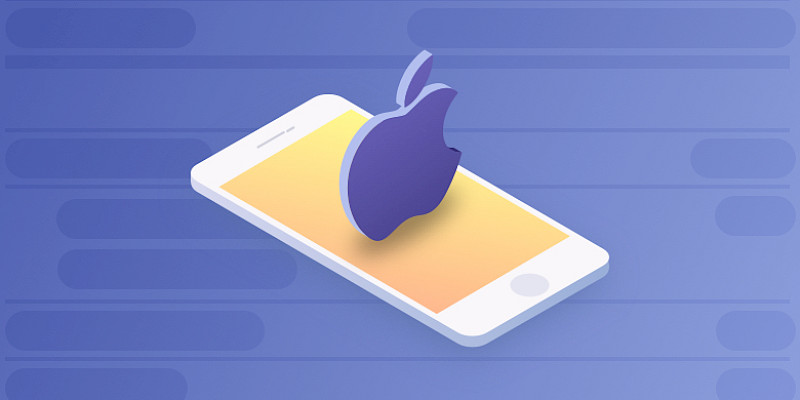 Apple Stands Up for Privacy, Introduces Privacy "Nutrition Labels" for App Store
TODO ?>
In their latest release (iOS 14.3), Apple introduced a new, mandatory feature for applications listed and sold in their App Store – something dubbed Privacy Nutrition Labels. The Apple nutrition label feature is intended to help indicate to consumers what types of information applications can see and collect about them, and in turn which applications are - or are not - respecting their privacy. The labels are also a move to hold companies accountable to their data collection and advertising practices and dissemination of user information to outside parties. At very minimum, the new labels should raise consumer awareness around privacy and data collection. They also reinforce Apple's stance as a pro-privacy company.
What Are Privacy Nutrition Labels?
Privacy Nutrition Labels are markings for applications on the Apple App Store that indicate what data an app collects, why they collect it and how it will be used. The name is derived from a food nutrition label; the information is presented in a similar fashion as a label on food packaging. In order to create the labels, developers need to provide details about their applications' data handling via a questionnaire. The labels are a requirement for all new versions of applications uploaded into the App Store. The labels a given app can receive include the following 3 sub-categories: 
Data not linked to you 
Data used to track you 
What is the Goal of Privacy Nutrition Labels?
The goal of the new Apple Privacy Nutrition Label is to make it easier for consumers to understand what types of information various apps are collecting and using. They are also meant to indicate at a higher level which applications respect user privacy and which do not. The labels help raise overall awareness and keep privacy top-of-mind for consumers. For brands and developers, the labels allow those who are privacy-conscious to advertise this fact. They also encourage transparency and honest behaviors when it comes to collecting, using and selling data (especially in regards to advertising).
What is the Response to Privacy Nutrition Labels?
So far, reactions are mixed. While many companies, industry groups and consumers laud Apple for taking a stance and their continued support of privacy, many others are not so pleased. Unsurprisingly, Google and Facebook are not thrilled, with Facebook speaking out against the measures and aggressively "fighting back" through an advertising campaign targeted towards small business owners. The social media giant is claiming Apple's new measures harm the targeting capabilities of small businesses who reply on targeted advertising to make sales. Some brands, such as WhatsApp, also argue the broad designations of the nutrition labels will group them in a category alongside much more invasive applications, deterring users. There have also been assertions that the labels are "anticompetitive;" Apple's own messaging application doesn't require a label as it's built into the iPhone. Notably, several major companies including Google, YouTube and Amazon (and their affiliated services) have not yet provided information for the labels in the App Store.
Will Privacy Nutrition Labels Make a Difference?
There have been egregious violations of user privacy and the usage of data without explicit consent for years now. Tactics like implicit opt-in and collection of data by ISPs that own ad networks has made it easy for companies to use – and abuse – their users' data. While Apple's labels are a step in the right direction, it's not clear if the Apple Nutrition Label will actually move the mark. Additionally, the details used to create the privacy labels are self-reported by developers, leaving questions around their overall accuracy and efficacy. 
At VyprVPN we have always stood for strong privacy and transparency for users and spoken out against misleading and dangerous advertising practices. We support any brand trying to improve the industry, and hope Apple's move is a step in the right direction. 
Sources Consulted: Hot Hardware, Apple Insider, Computerworld
You can view our privacy policy here.