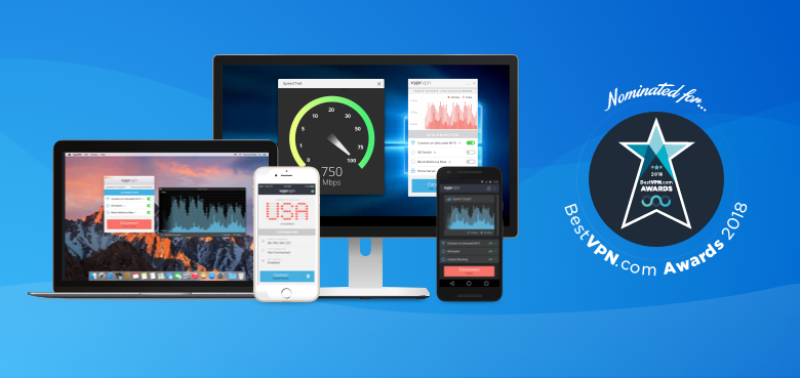 VyprVPN Nominated for Best Speed by BestVPN.com
TODO ?>
We're excited to share that VyprVPN was nominated byBestVPN.com for having the Best Speed in their first annual BestVPN.com Awards.
The BestVPN.com Awards, hosted by BestVPN, recognize leading VPN services, with nominees chosen by users and respected voices in the VPN industry. By assembling a network of experts both internal and external, BestVPN offers an objective look into how providers rank on key metrics. BestVPN goes above and beyond ensuring the VPN market remains competitive, valuable and accessible.
VyprVPN has always offered exceptional performance and fast speeds while streaming and browsing. At VyprVPN, we own 100% of our VPN server infrastructure and manage our global network, which enables us to offer the fastest VPN speeds. Our in-house network engineers have decades of experience, and continually optimize our network for speed while also offering the highest level of security. In addition to offering fast speeds, VyprVPN offers many other benefits, including over 200,000 IP addresses, server locations in over 70 global locations, our VyprVPN Cloud service for encrypted file management and our Chameleon technology that allows you to circumvent VPN blocking. 
Voting for the BestVPN Awards is going on now, and will remain open until midnight on the December 10, 2017. The winners will be announced by December 15, 2017.