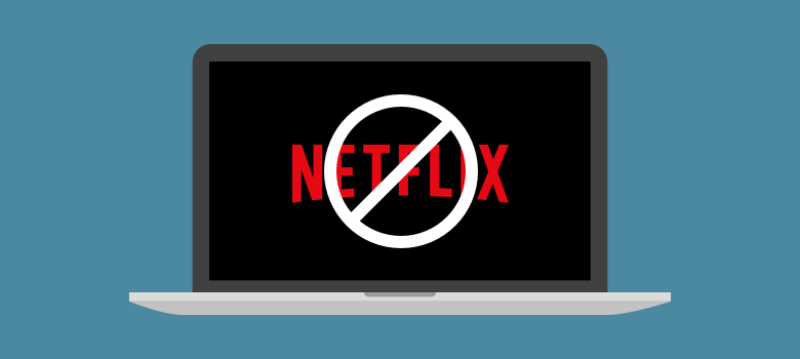 Blocking by Streaming Services is Increasing
TODO ?>
Almost two months after Netflix initially announced they'd be cracking down on proxy services, media is now reporting that Netflix is blocking VPN users from accessing their services. VyprVPN customers are also increasingly reporting that they are seeing the Netflix "streaming error" message when using VyprVPN, but access issues have been inconsistent. Many customers report that VyprVPN continues to give them connections with full access to Internet services, including Netflix.
From the reports, it's still unclear how Netflix is blocking VPN services. Blocking may be based on customer behavior, such as multiple connections from different IPs in a day or week, or it may be wholesale blocking of specific network ranges that show a specific connection pattern. Some VPN providers and hosting services may be blocked outright. VyprVPN users have also reported that other streaming services, such as Hulu, BBC iPlayer, and Amazon Prime are not working properly, but similar to Netflix the access issues have been inconsistent. It appears that some other VPN providers are switching IPs as a temporary solution, but we feel this "whack-a-mole" approach is not a sustainable solution.
We're disappointed that Netflix has stepped up their efforts to block VPNs because it forces their customers to have to choose between their own security and the service for which they've already paid.  Netflix certainly understands the value of the open Internet – VPNs are a significant tool their customers use to work around throttling imposed by Internet service providers discouraging Netflix use. VPNs are Netflix's best friend to help customers speed up their Internet connections when Comcast is intentionally slowing down Netflix content.  But now VPNs are the enemy? We need more encrypted internet connections, not less.
"VPNs are an important encryption tool for online privacy. Any time VPN use is discouraged, even subtly, it carries cybersecurity risks.  For example, If I'm traveling and planning to watch a Netflix movie in my hotel room, it would be very foolish of me to turn off my VPN and open myself up to the dangers of hotel Wi-Fi."
Many VyprVPN customers around the world connect to an in-country server location to get past an ISP throttling their streaming traffic. These VPN users aren't accessing any geo-restricted content. They are simply being proactive in taking steps to optimize their Internet experience.
– Sunday Yokubaitis, President, Golden Frog
As we said in January, Netflix also has better options available to control access to their service. This includes customer billing information, which is used by companies all over the world to reduce fraud and control access to location-based resources. Here at Golden Frog, we use this same information to help detect abuse of our network. A company like Netflix has the capability to both control access to their service in an intelligent, selective way while also continuing to support private, secure and unthrottled access to their service. We welcome an open conversation with Netflix and other streaming services about how we can continue to protect user privacy and security while also giving their customers their full expected service. But, ultimately Netflix is in control of their service.
Our mission is to provide security, privacy and freedom. That means we work hard to protect people from hackers, provide privacy to people, and open up the Internet to people living in restrictive parts of the world. That is our focus and our passion. While we recognize that some users expect to use our service to access streaming services, we cannot guarantee that VyprVPN will work with Netflix or other streaming providers going forward (nor can any other VPN provider). We will, however, continue to provide the most capable and fastest VPN connection possible.
RESOURCES