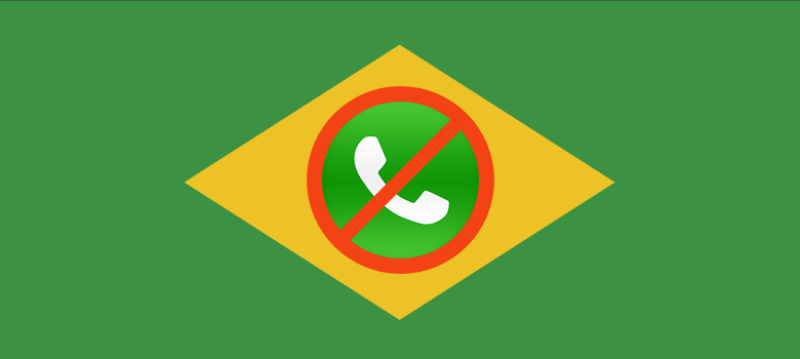 Brazil Plans Bill to Regulate Access to Digital Data
TODO ?>
As the summer Olympics approach, all eyes are descending on Brazil as they host this momentous event. However, in addition to news surrounding the Olympics, there has also been press around Brazil's recent WhatsApp censorship and a new draft bill.
In May we reported that WhatsApp had been blocked in Brazil a second time for 72 hours as the Facebook-owned company refused to "cooperate in a police investigation." This sparked international outrage and put Brazil in the hot seat when it came to violating data rights. Last week a judge ordered WhatsApp be blocked again when the app failed to deliver data requested by the Brazilian authorities during a criminal investigation.
Now it's being reported that the Brazilian government plans to draft a bill to streamline collaboration between authorities and companies like WhatsApp, to address these types of situations and avoid the resulting shutdowns. Ideally, the bill will protect digital data and limit mass shutdowns. According to Brazil's attorney general, the judge who suspended WhatsApp was misinterpreting a 2014 Internet law when he made the decision to block WhatsApp. The new law would aim to mitigate situations like this, reducing impact for the country's large number of WhatsApp users.
As of today there are over 100 million WhatsApp users in Brazil, so creating a law that brings clarity to the issue of data requests made by Brazilian authorities and how these requests are handled seems appropriate. The messaging app is a major means of communication within the country, and the recurring shutdowns pose a huge issue for those who communicate through the app. At Golden Frog, we stand for unbreakable encryption, user privacy and an unrestricted Intenret. We'll be watching to see if Brazil's proposed law addresses these issues to prevent future shutdowns of WhatsApp and other essential communication platforms.