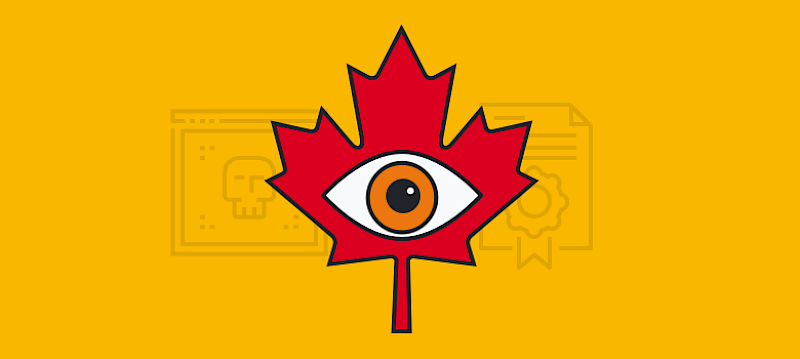 Canada's C-59 Bill Looks to Expand Spying Laws
TODO ?>
Canada is under the microscope in terms of privacy lately, as the House of Commons recently deliberated a revamp to their national security laws. The legislation in question is called Bill C-59, which would grant security agencies additional spying powers beyond the gathering of information. C-59 is an update to Bill C-51, the current anti-terrorism national security and data privacy law in place, which is widely known to be riddled with constitutional flaws. Although C-59 would address some issues found in C-51, if the bill becomes law in its current form it will have a far-reaching impact beyond Canadian borders.
The Good, The Bad and The Ugly
The C-59 legislation is often compared to existing powers of the National Security Agency (NSA) in the United States, and includes provisions that subject all Canadians to data collection, analysis and storage for an ongoing period of time. The law also eases the exchange of data among 17 federal government agencies, 14 of which receive no independent oversight (meaning the potential for misuse of information is high). This law also permits preventative arrests if there is "reasonable" doubt a terrorist event will be carried out, grants judges the ability to censor what they perceive as "terrorist propaganda" and mandates a "no-fly list."
Initial criticism against C-51 pointed to the vagueness in the law's language and its minimal amount of oversight and regulation. While C-59 resolves these issues to some extent, it creates entirely new (and complex) problems and leaves most of C-51's most concerning elements unchanged.
The Good: C-59 creates the National Security and Intelligence Agency Review Act (NSIRA Act), a committee whose purpose will be to review the activities of most national security-involved agencies. This one agency will be in charge of overseeing thousands of employees in various agencies.
The Bad: Provisions relating to surveillance and data bulking (the collection of electronic data on a subject or individual) will be facilitated under C-59 and are purposefully complex. For example, data pertaining to any person within Canadian borders, Canadians and Canadians abroad that's considered "publicly available" is fair game for collection without a warrant. This means online information can be obtained in almost any format, from almost any source, across all aspects of the global information infrastructure.
The Ugly: If the bill were to pass, Canada's Communications Security Establishment, or CSE, would be granted considerable power beyond data bulking. For the first time, CSE would be able to conduct "defensive cyber operations" and "active (offensive) cyber operations." Global News explains that in theory CSE would be able to: "impersonate anyone other than a police officer (journalists, activists, etc.), fabricate or disseminate any information (essentially creating fake news), and implement attacks (such as disabling a foreign server or intervening in international elections)."
Worldwide Impact
It's always unsettling to read impending legislation that aims to further decrease the privacy of citizens. In the case of C-59, the impact is even worse as the law's reach would extend beyond Canada and have huge, worldwide impact. As we've reported on in the past, Canada is part of the Five Eyes alliance meaning the country's security agencies cooperate in sharing intelligence and counterterrorism information with the US, Australia, New Zealand and the UK. If C-59 were to pass, the information collected under the law could in theory be shared among the entire Five Eyes group, further enabling mass surveillance across countries.
Here's What You Can Do
Canada's House of Commons is currently picking apart the legislation, which is due for a vote in the coming weeks. In the meantime you can:
Source: CCLA, Global News