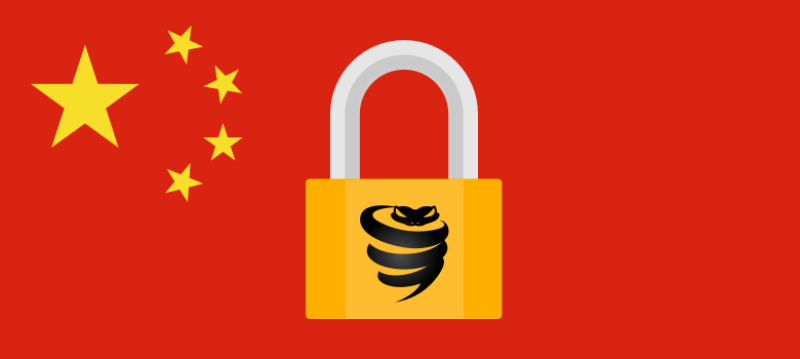 China Finally Asserts that VPNs are Illegal, but VyprVPN Remains Accessible
TODO ?>
China Finally Asserts VPNs Are Illegal
The Chinese government has finally come out and said it: VPN services are not allowed without authorization. These updated Chinese regulations effectively outlaw VPNs within China after years of sporadic VPN blocking and degradation by the Great Firewall. The Ministry of Industry and Information Technology on Sunday announced a "clean-up" of Internet access services, including VPNs, which will take place over a period of 14 months. The new Chinese regulations appear to target ISPs and network providers that are operating from within China. It remains to be seen if China will enact any new blocking strategies against VPN services that operate outside of China, such as VyprVPN.
VyprVPN Remains Accessible from China
Currently, VyprVPN continues to operate normally for our customers in China. Amidst these claims, it's business as usual for us here at Golden Frog – and for VyprVPN customers. Golden Frog is incorporated in Switzerland and does not operate any servers within China, so we are not subject to the harsh new regulations.  We will continue to provide our customers connecting from China and around the world unrestricted, uncensored Internet access via any of our 70+ worldwide VyprVPN server locations. We will also continue to offer our proprietary Chameleon technology, which defeats VPN blocking by scrambling OpenVPN packet metadata to ensure it's not recognizable to the Great Firewall or other deep-packet inspection (DPI) technologies.
"China has targeted VPN providers in the past," said Phil Molter, co-CTO at Golden Frog, "but VyprVPN has been able to quickly and effectively update our service to defeat these blocks, bringing our users back online more quickly than other providers. We are one of the biggest, and most successful, VPN providers in China – and despite implications of the new legislation we remain confident in offering VyprVPN as an effective solution around China's harsh censorship. While we do not believe the new regulations affect VyprVPN users at this time, we will, of course, continue to follow Chinese developments."
A Continued Fight for a Free and Open Internet
While this news out of China is highly concerning, it's nothing new from a country who imparts some of the strictest Internet censorship in the world. We are unsurprised to see China tightening its already-strong grip on the Internet, which they have been controlling and censoring for the past two decades. It is alarming to see their control increase so greatly in recent months, but Golden Frog's mission drives us to provide a way around this control.
"Golden Frog was founded to stand for a free and open Internet," said Sunday Yokubaitis, President of Golden Frog. "We created VyprVPN to offer Internet users around the world with a tool to preserve their privacy and freedom, and to enable them to access the unrestricted Internet experience. VyprVPN is the portal to the free world for many Chinese users, so we take that responsibility very seriously and it drives us to continue our fight for the free and open Internet. Our Operations teams are prepared to implement the technical measures to defeat any new VPN crackdown."
It appears China's latest crackdown is politically-motivated, and may be in a response to a change in political power that happens only once per decade. The new rules aim to support a new "party congress" by further restricting Internet freedoms. We'll provide more information on why the crackdown may be occurring in a follow-up piece later this week, so be sure to stay tuned. We will also offer additional information as we continue learning about the new legislation and understanding the implications. If you have questions, please reach out to us at [email protected] and we will be happy to discuss the news further.