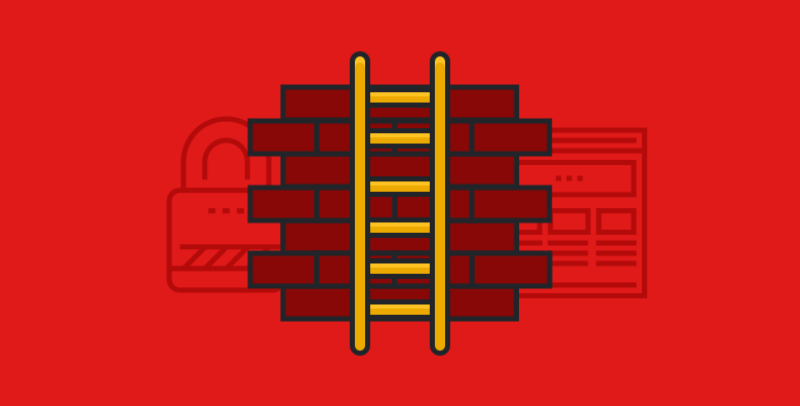 China's VPN Crackdown Targets Chinese Providers, Hurts Chinese Businesses and Users
TODO ?>
The following is a guest blog post from Clarence Leong, a student at Columbia's School of Journalism. Clarence recently interviewed Golden Frog president, Sunday Yokubaitis, for this article. Full bio and contact information can be found at the bottom of the post.
"When I first developed Take, VPN was not illegal in China. Now many developers have been put in prison," read an end-of-service notice sent to users of TakeVPN in mid-September last year. "I have elderly and children to take care of, I really cannot withstand living in fear every day, so I had to make a very difficult decision today."
Despite constant reports of China's imminent shut-down of all unlicensed VPNs, these "virtual private networks," which help users access websites blocked by the government and shield their browsing from scrutiny, are still being used in China. The Chinese government appears to be making good on its threats, ramping up efforts to tighten control on cyberspace and rooting out individual Chinese VPN providers.
"I feel the last door to the outside world is going to close, and we will be totally cut off," said Cindy Fan, who works at an advertising agency in Shanghai. She uses VPN to access foreign websites for research.
For three years in a row, China has been ranked last in the world for internet freedoms by Freedom House, a U.S. state-funded non-profit organization. "China's scores are pretty low, especially on the two categories related to access to information, user rights and privacy," said Sarah Cook, senior research analyst for East Asia from the group. "I don't know how much more room there is for them to get worse."
Other countries, such as Syria and Ethiopia, also restrict internet access, but the number of people affected are by far the greatest in China. Over 90 million there have used a VPN to access restricted social platforms, such as Facebook and Twitter, a 2014 study by the Global Web Index found.
Apple removed 674 VPN apps from its local App store in China in August last year, causing public outcry and prompted questions from two Republican senators. Tim Cook, Apple's CEO, defended the move by saying they simply "follow the law wherever we do business," and that those providers did not have a license to operate. Last December, a VPN service vendor in southern China named Wu Xiangyang was sentenced to five and a half years in prison and fined 500,000 yuan (US$76,000).
Chinese companies offering VPN services were hit the hardest, said Charlie Smith, co-founder of "GreatFire.org," a China-based anti-censorship group. Since these Chinese providers offered cheap services and let users pay in local currencies, "these controls have had a big impact on Chinese who were looking for cheap and easy solutions," he said.
Even though some have suspected the spate of Chinese VPN provider shutdowns was aimed at benefiting state-run telecommunications firms, others maintained the rationale was control. "The crackdown on VPNs is primarily about regaining strategic control over web access, and ensuring that thresholds is much higher for Chinese citizens," said David Bandurski, co-director of the China Media Project based in Berlin.
"The bar has effectively been raised for the technical expertise that it takes to keep the service running," said Sunday Yokubaitis, president of VPN provider Golden Frog, headquartered in Switzerland. He said that the company's servers had seen more frequent and sophisticated attacks, "but they're still not effective yet."
Golden Frog's business in China has actually been booming, he said, because users would rather get VPNs that actually work, adding that its VPN was available to customers 99.9% of the time, and a team dedicated to them worked around the clock. The cheapest package they offer costs $5 per month under an annual plan, as the company website shows. "The consumers we have are more sophisticated, more technical and probably have more disposable income than an ordinary Chinese," said Yokubaitis.
For some time now, China's President Xi Jinping has argued for "cyber sovereignty," a concept that asserts countries have the rights to regulate the internet within their own borders. This view was reiterated by Wang Huning, Xi's trusted aide and member of the Politburo Standing Committee, in the World Internet Conference last December, where he called for "new rules and systems of internet governance" to "counteract current imbalances."
One of the ways this view became manifest was the new national cybersecurity law that came into effect in June, requiring foreign firms to store data locally. It was shortly followed by Apple's announcement that it would open its first data center in China.
China blocked a few popular VPN providers in January 2015, and renewed its efforts to clamp-down on unauthorized internet connections since January 2017, when the Ministry of Industry and Information Technology issued a notice stating unregistered VPNs were illegal.
The existence of China's Great Firewall – a term capturing the notoriety of the internet censorship system – has caused much inconvenience to Chinese businesses with global connections. Yvette Liu, a producer at a Beijing-based CG studio, said the company spent 20,000 yuan (US$3,200) per month on a networking cable, yet the connection is still too slow for a video conference call with her project partner in New Zealand. They encounter other issues.
"We want to securely transfer some documents, but since Google Drive cannot be used, we spent an inordinate amount of energy searching for alternatives. We finally settled with a cloud drive service that charges," Liu said.
Another VPN user, Xu Hui, is a labor rights activist and PhD candidate doing research in Guangzhou. He uses the VPN service provided by the City University of Hong Kong thanks to a friend who is willing to share his account. Every time he goes abroad, he downloads a batch of academic papers before returning. "If one is doing academic research but cannot use VPN, then you don't keep up with the latest studies," Xu said. "It's like you're trying to build a car while locking yourself in a room."
As for his work as an activist, internet restrictions are problematic mainly because Gmail is blocked. "I'm not able to reply to emails in time. Sometimes I cannot receive them, or even if I can, I cannot send a reply," Xu said. To solve this, he made Gmail automatically forward emails to his Chinese mailbox. "I have no other way," he said.
About Clarence Leong: Clarence is a Hong Kong native who studied English and modern history in Scotland. Before Columbia Journalism School, he wrote for Stand News, a Hong Kong-based digital news platform. He has written about China and human rights for student publications. Clarence can be reached on Twitter at @hwclarence.