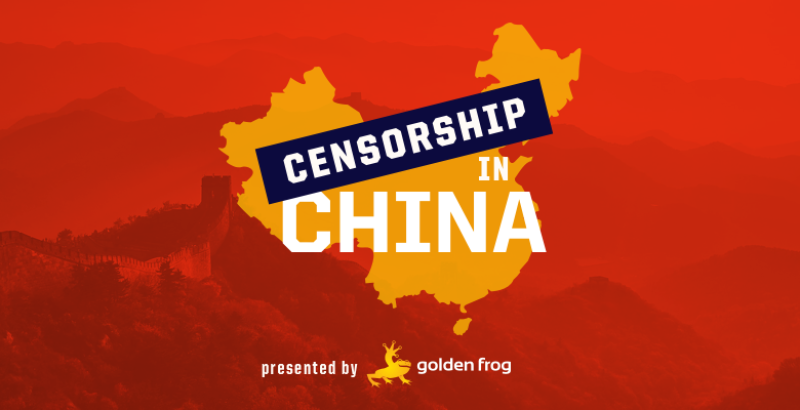 Cat and Mouse Continues In China, As VPN Ban Deadline Looms
TODO ?>
As you're likely aware, China's VPN ban is set to go into effect on March 31. It was initially slated to take effect on February 1, 2018. The ban applies to all unregistered VPNs, with foreign providers expected to be hit the hardest.
As the March deadline quickly approaches, uncertainty still swirls around whether or not the country will finally implement the VPN ban they've been talking about for years.
"China is certainly stepping up attacks against VPNs," said Chris Marsh, VP Technology at Golden Frog. "While China has been blocking our network on and off since 2015, the frequency with which we've seen these blocks has increased substantially. We've seen three blocks in the past three weeks alone."
VyprVPN has been blocked by the Chinese government upwards of ten times over the past year, with recent attacks on the IPSec protocol specifically. VyprVPN's team of in-house engineers are constantly monitoring our network, and since we 100% own and operate without third parties, have been able to get back up and running quickly when blocks do occur.
China has been tightening control in other areas, too, with stringent measures including surveillance and censorship across society at large.
"China's actions go well beyond censorship," said Liz Kintzele, VP of Sales, Marketing and Product at Golden Frog. "Their increasing restriction of the Internet, blocking of VPNs and circumvention tools and suppression of free speech represent an all-out assault on human rights."
China, through a series of cybersecurity laws, surveillance measures and other tactics, continues to stifle freedom for citizens in the country. There is virtually no privacy, and the consequences of speaking one's mind (especially if that mind is not consistent with the Chinese government's) are dire. The government has even proposed a "social credit score" to go into place in 2020, which would rank citizens and grade their behavior on everything they do, then reward or punish them accordingly.
With a few days left until the March 31 deadline, we'll soon find out if China is serious about their plan to ban VPNs. Regardless of what happens at the end of the month one thing is for sure—the game of cat and mouse will continue.