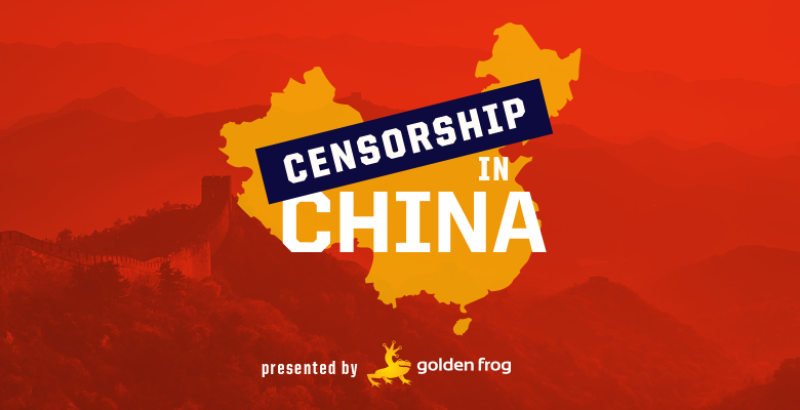 As China's VPN Ban Looms, Here's What to Expect
TODO ?>
By now you've likely heard about China's all too scary VPN ban, slated to take effect on February 1, 2018 – or this Thursday. While we won't know for sure what's in store until the date hits, based upon news reports and previous experiences here's what we might expect.
Proposed Ban: All The Details
What? China plans to implement a VPN ban by blocking access to VPNs from within the country.
When? Initial reports indicate this ban will take place by February 1, 2018. Since then, some news circulated indicating the ban could come sooner (these reports turned out to be false).
How? The Chinese government reportedly ordered the country's three state-owned telecommunications providers (China Mobile, China Unicom and China Telecom) to completely block access to VPNs, so the ban would be implemented at the ISP level.
Current Situation: VPNs Accessible But Increasingly Censored
China is notoriously restrictive – we don't have to tell you that. In the past year alone they've ramped up censorship, of which we've seen the effects firsthand. We also put together an infographic detailing the scary situation. Currently, domestic VPNs in the country are required to register with the Chinese government to avoid being "illegal," per a new regulation passed in 2017.
Below we detailed VPN blocks VyprVPN experienced in 2017, clearly depicting increased censorship and instances of VPN blocking.
July 2017: 1 block
August 2017: 1 block
September 2017: 2 blocks
October 2017: 1 block
+ 3 website blocks in 2017
VyprVPN: What We Expect
As a company that stands for a free and open Internet devoid of censorship, we are of course hopeful this proposed ban will not go into effect. China has made many threats, some more accurate than others, so it's hard to say for sure what will happen this week.
If the law does take effect we would expect it to apply to domestic VPN providers first and foremost, with a rollout to foreign providers to potentially follow. This seems to be the pattern China follows for new censorship; they first impart restrictions locally (likely because they are easier to enforce), then expand to apply to foreign companies operating in the country. We've seen this with website domain name registration and data storage alike.
Regardless of what happens Thursday, we will continue to do everything we can to keep VyprVPN up and running as we always have. It's important to us to offer users out of China (and around the world) access to the free and open Internet, and we will continue this fight in the face of new challenges and changing conditions.