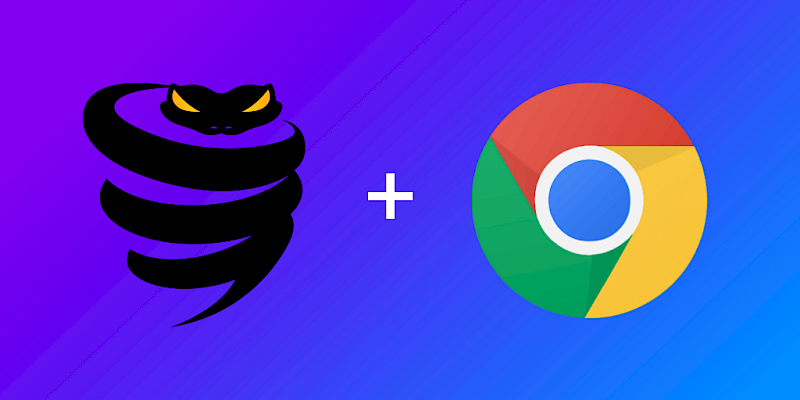 Introducing the VyprVPN Proxy for Chrome
TODO ?>
We're excited to announce the release of the VyprVPN Proxy Beta! The proxy is a simple browser extension designed specifically for Chrome. It's an easy and effective way to secure your Chrome browser activity, change your IP address and spoof your location. The VyprVPN Proxy Beta is included with all VyprVPN accounts free of charge, and is another great way to use VyprVPN across all your devices.
Privacy & Access: Change Your Geolocation with the VyprVPN Proxy
Just like a VPN has a wide variety of uses, the VyprVPN Proxy can be used for many different reasons. It's best suited for changing your geolocation, in order to accomplish the following: 
Access blocked content
Protect your privacy
The proxy can be used to change your IP address, and in turn change or spoof your location. It allows you to select a geographic area and appear as you are browsing from that location rather than your actual physical geolocation. This enables you to both access restricted content and protect your privacy while online. 
Access Content 
The VyprVPN Proxy enables you to access content that is otherwise blocked or restricted while you're browsing online. This includes basic blocks on sites such as social media or Netflix that may be enacted by your school or workplace, all the way to restrictive government-imposed censorship in places like the Middle East. The VyprVPN Proxy enables you to change your location so you can access the websites and services you want from any location in the world. 
Protect your Privacy 
The VyprVPN proxy is also an excellent way to protect your online privacy in general and specifically when using the Chrome browser. It's a straightforward way to secure your connection and enjoy the benefits of https protocol without second thought. When you use the proxy, you add an extra layer of security to your browser to keep your activity, IP and data safe from anyone that may be trying to hack or snoop. 
Benefits of the VyprVPN Proxy
The VyprVPN proxy provides a variety of great benefits, from convenience to customization.
Total Control & Customization 
The VyprVPN Proxy allows you to encrypt what you want - and only what you want! You can select which browser windows (or windows) to protect and set the proxy to meet your exact needs. For example, if you're both watching Netflix and checking your email, you might not be worried about encryption when watching Netflix. You could choose only to use the proxy and encrypt the browser window in which you are checking your email. 
Simplicity 
The Chrome proxy is easy to use with your Chrome browser. The install process is quick and easy, and it's possible to configure it in a few simple clicks. Updates are automatic, and it's as simple as hitting "connect." No bandwidth limits mean that you can use the proxy without restriction. 
Security 
Keep browser activity safe on as-needed basis. Achieve the benefits of https on your browser. This means you can stay protected when you connect from home, as well as when using public wi-fi networks. Because the proxy is from VyprVPN, you get the benefits of our exceptional security. VyprVPN is a no-log provider as well as one that operates without third parties and utilizes our very own proprietary and highly secure VyprDNS. We are a trusted provider that has been offering the highest levels of security since our inception. 
Optimization & Speed 
The proxy is a great alternative to a full VPN experience. It offers high levels of performance and fast speeds for all your browser activity. Because it's designed specifically for Chrome, the proxy is optimized to provide an excellent experience with the browser. 
Try the VyprVPN Proxy Today
The VyprVPN Proxy is included with all VyprVPN accounts free! Getting started is easy: 
Sign up for a VyprVPN account if you don't already have one 
Click on the VyprVPN icon 
Log into your account 
Click Connect
Now you can enjoy VyprVPN protection specifically for Chrome, as well as across all your other devices. Stay private and secure and access whatever content you want from any location – use VyprvPN every time you connect. 
Please note that the VyprVPN Proxy is currently in Beta. We look forward to sharing more features and functionality with our next release!