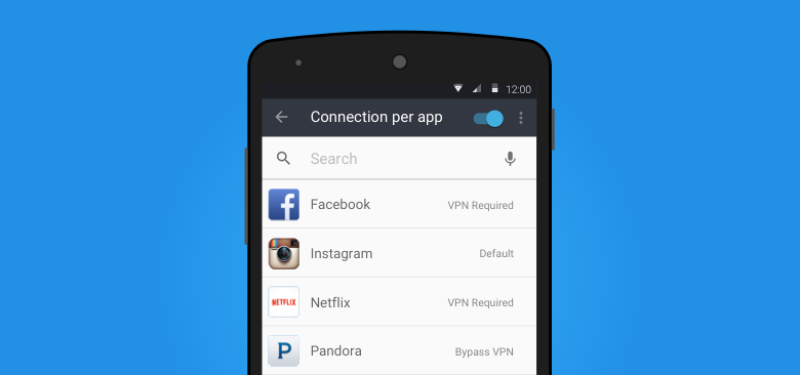 Connection Per App Now Available for VyprVPN for Android
TODO ?>
We always want to give users as much control as possible when it comes to their online privacy and security. That's why we are happy to announce a new feature available for our VPN Android App – Connection Per App!
Connection Per App lets you control your Android VPN connection behavior on a per-app basis. Being able to fine tune your VPN behavior with Connection Per App allows you to optimize your overall device performance.
Want your banking app to use the VyprVPN connection but not any of your gaming apps? Want all of your apps to trigger VyprVPN to connect whenever you launch them? Now you can!
Connection Per App offers 3 different settings:
Default – all apps run through the VPN connection
Automatic Connect – when you launch these apps, VyprVPN will automatically connect
Bypass VPN (Lollipop only) – even when VyprVPN is connected, these apps will not use the VPN connection
Connection Per App is currently only available for our Android VPN app but we have plans to expand to our VyprVPN for Desktop apps as well.
We hope you enjoy the new VyprVPN for Android release!
If you want protection for your Internet connection while at home or on the go, try VyprVPN risk free with our 30 Day Money Back Guarantee.