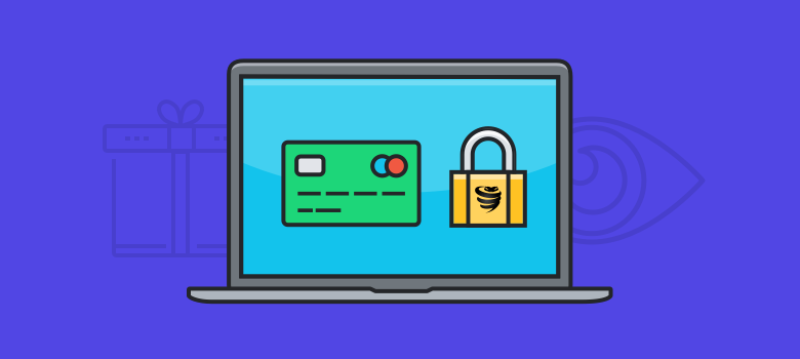 Cyber Monday: Common Threats and How to Protect Your Privacy
TODO ?>
With Cyber Monday – one of the largest online shopping days of the year – fast approaching, protecting yourself against cyberattacks is more important than ever. With online shopping increasing in popularity and an increasing number of devicesbecoming "connected" (including Internet capabilities), cyberattacks will only continue to increase and evolve. For this reason, it's important to remain educated and vigilant when browsing and learning more about online shopping and securitythis Black Friday & Cyber Monday season.
Common Cyber Threats & How To Protect Yourself
Unsecured Wi-Fi
Public Wi-Fi networks are notoriously insecure, and Wi-Fi attacks can occur on any public Wi-Fi network within range of a device capable of connecting to the Internet. Wi-Fi can pose danger in multiple ways; hackers can intercept personal information when you're connected to unsecured public networks, and fake Wi-Fi networks can even be set up to gather your data. During the holidays, as a greater number of people convene at airports or shopping centers, guarding yourself against unfamiliar networks is essential for keeping your data safe.
How To Protect Yourself: The best way to protect yourself on Wi-Fi is by using a VPN, or virtual private network. A VPN encrypts your Internet connection to secure it, and prevents hackers or snoops from viewing your personal data or information. VPNs allow for greater protection on Wi-Fi and whenever connecting online, and prevent attackers from obtaining your sensitive information. Want to have online shopping and security? 
Phishing
Phishing is when an attacker impersonates a reputable business in an attempt to extract sensitive data from people. A phishing attack comes in the form of an email or other communication, and is the most popular form of fraud because of its simplicity. During the holidays, attackers commonly disguise themselves as a retail business and bait victims using deceitful promotions or coupons.
How To Protect Yourself: Typically, attacks are carried out through hyperlinks or attachments embedded in emails, so never open an attachment without being certain it was meant for you. If you're unsure about the security of a link, simply right click on the link, select "Copy Link" and paste it into a new tab. Before continuing, double-check the URL doesn't have any spelling errors and be sure it begins with HTTPS which indicates the connection is secure. Start shopping securely online.
Clickbait
Clickbait is often associated with titles of articles over-promising the content. During the holidays, though, clickbait can be similar to phishing when the source disguises itself as a retail business and uses fake coupons or links to sales to confuse victims. Often, this occurs through social networks. According Adobe Digital Insights, 56% of shoppers that use social media said they will use social networks to get new gift ideas – meaning they are highly-susceptible to these scams.
How To Protect Yourself: The best way to protect yourself against clickbait is similar to protecting yourself against phishing – be careful what links you open and always be sure the URL is secure. If the business is unfamiliar, search for reviews of the company to learn if it's reputable before visiting their site.
Protect Your Privacy Each Time You Connect
Cybersecurity breaches broke records, and for the first-time consumers will visit retail websites from mobile devices more than from desktops. Whether you're shopping online during the holidays – or anytime of the year – equipping yourself with tools to protect your privacy is essential. These tools not only give you peace of mind, but safeguard your communications, personal and financial data. VyprVPN protects you while shopping and doing other activities online – Get VyprVPN now, or give the gift of security to your family and friends!
Sources: Adobe Digital Insights, TechTarget, TechCrunch