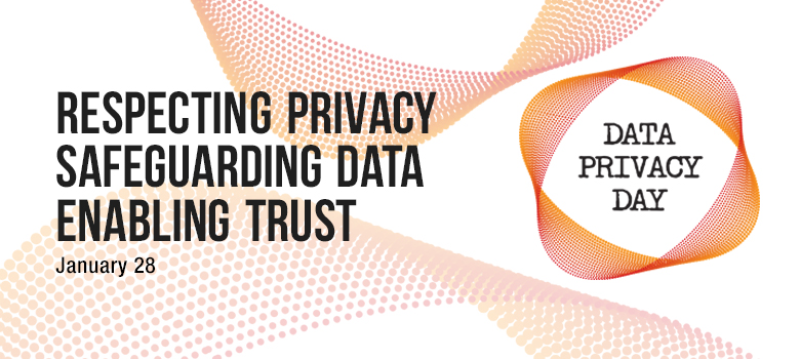 Happy Data Privacy Day 2017
TODO ?>
Data Privacy Day is coming up again – and here at Golden Frog we're celebrating!
Sponsored by staysafeonline.org, Data Privacy Day is held on January 28 each year and was created to bring awareness to key issues surrounding privacy online. This year's themes are respecting privacy, safeguarding data and enabling trust. You can find a variety of resources on the Stay Safe Online website, and even download materials to participate in Data Privacy Day yourself. Golden Frog is an official Data Privacy Day Champion this year, and we couldn't be more excited!
Tips for Staying Safe Online
In honor of Data Privacy Day, we are re-sharing some tips from StaySafeOnlineabout how to protect your privacy
Own Your Online Presence: Set the privacy and security settings on your devices and accounts to take control.
Lock Down Your Login: Use two-factor or other authentication tools for stronger protection. These can include biometrics, security keys or one-time login codes.
Keep a Clean Machine: Update our computer to ensure you have the latest updates and defenses.
We are also sharing some tips we compiled ourselves!
Be aware: Privacy risks are out there. With hackers, snoops and insecure sites trying to take your information, it's essential to understand and be aware of the risks so you can take steps to protect your privacy.
Select providers you can trust: When selecting providers for privacy products (and other products!), it's essential to choose those you can trust. Learn more about he importance of trust in our recent article "You are the Product: The Price of Free in the Growing Privacy Industry."
Use "https" at all times when browsing: When browsing and making transactions online, make sure that the webpage address begins with "https." The "s" stands for secure, and indicates that communication with the webpage is encrypted.
Use a VPN when on Public Wi-Fi: Wi-Fi at coffee shops, airports and hotels is convenient, but it can also be unsecure. Without a VPN service encrypting your Internet connection, criminals can intercept traffic to steal sensitive data and communications.
Use a VPN every time you connect: A VPN encrypts your Internet connection, protecting your browsing activity, personal communications and data from any hackers or third-party snoops – wherever you log on.
Visit our new Internet Privacy Guides section to learn more about staying safe online! 
Golden Frog's Efforts to Protect Internet Privacy
Golden Frog continued our fight for online privacy in 2016. Here's a look at some of our many efforts over the past year.
Visit our blog to read more about all our efforts towards keeping the internet private, secure and open in 2016!
Get Involved
Join the conversation online with the hashtag #privacyaware
Share with us how you stay safe online in the comments below
Protect your online privacy and – Get VyprVPN Now