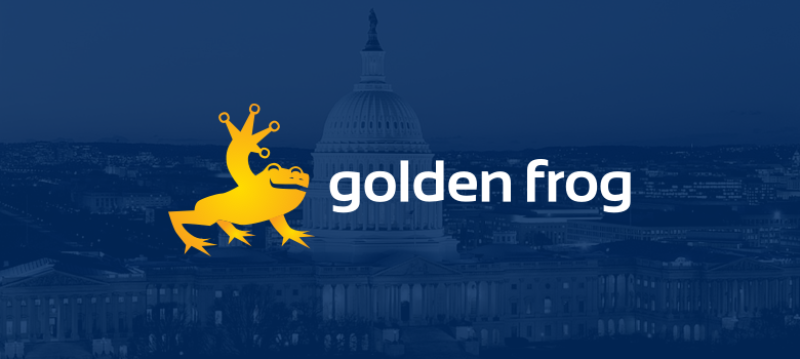 DigitalSafe and Golden Frog Partner to Offer Enhanced Privacy and Security Offerings to Customers
TODO ?>
Trusted online storage and personal VPN companies create special offers to provide customers enhanced, easy-to-implement security solutions
MEGGEN, SWITZERLAND – November 6, 2015 – DigitalSafe, a Swiss hosted secure document storage provider that offers encrypted email and password management, and Golden Frog, a company that fights for online privacy and security, have teamed up to offer their customers enhanced security when communicating, collaborating and storing files online.
Through the partnership, DigitalSafe will offer all Golden Frog customers 50% off their monthly and yearly plans, with an additional 17% off yearly plans and an extended 60-day trial. Golden Frog will offer DigitalSafe customers its VyprVPN service with 1 GB of free data for the first month and 500 MB recurring in subsequent months, plus 25% off yearly plans.
"DigitalSafe is the latest addition to our partner ecosystem," said Liz Kintzele, VP of Sales at Golden Frog. "We're excited to be partnering with a trustworthy organization that provides premium encryption and security services, and believe our customers will benefit from DigitalSafe's online storage offerings in particular."
"Golden Frog's VyprVPN has become the leading secure VPN provider for businesses and consumers alike. We are very pleased to join the Golden Frog ecosystem as we firmly believe in establishing long-term partnerships with the best organizations that constantly offer innovative solutions to privacy and security on the Internet. Our partnership with Golden Frog is part of a tradition of aligning ourselves with the best in the market, and we look forward to servicing Golden Frog's client base globally," said Alain Ghiai, Chief Executive Officer of GlobeX Data SA.
VyprVPN encrypts users' Internet connections and enables them to thwart the data snooping and inspection of Internet traffic that is regularly practiced by governments and commercial ISPs. By encrypting the "last mile" (the connection between the user's device/computer and the Internet backbone), users can better ensure their online privacy and open up an uncensored and secure Internet, no matter where they are in the world. Golden Frog owns the hardware at all their VPN server locations and manages its own network to deliver fast and reliable VPN connections.
DigitalSafe offers secure and private document storage and sharing, and is located in Switzerland. DigitalSafe customers can securely manage and create encrypted passwords and store and share notes and documents of all types, with the protection of Swiss Privacy Laws using Military Grade Encryption. The service also comes with a private and secure Swiss hosted email service. Your data is fully encrypted in DigitalSafe and scanned for viruses as you back it up.
Users who are interested in taking advantage of the offer can sign up for VyprVPN at: https://www.digitalsafe.com/en/vyprvpn
Users who are interested in taking advantage of the offer can sign up for DigitalSafe at: https://www.digitalsafe.com/en/goldenfrog
About Golden Frog
Golden Frog is a global service provider committed to developing applications and services that preserve an open and secure Internet, a mission that continues to grow in importance as users across the world face privacy threats. With users in over 195 countries, Golden Frog owns and operates server clusters in North America, Europe, South America, Asia and Oceania. Golden Frog owns and manages 100% of its own servers, hardware and global network to ensure the highest levels of security, privacy and service delivery. Golden Frog offers a comprehensive reseller program that provides the best VPN service and deals to resellers and their customers. The company also offers VyprVPN for Business to protect company communications, identity and data, and secure employees' Internet connections in the office or on the road.
Learn more about Golden Frog's vision for a free and open Internet by reading our "Peace, Prosperity and the Case for the Open Internet" vision paper located at www.vyprvpn.com/vision.
About DigitalSafe
DigitalSafe is a service of GlobeX Data S.A., the global leader in Swiss-based Secure Cloud Services technology, specifically secure cloud storage, sharing and communications.
GlobeX Data S.A. operates globally through subsidiaries and partnerships and offers its services to individuals, SMB's, large enterprises and governments through its main cloud application DigitalSafe® and its upcoming secure voice, and messaging application PrivaTalk®. To discover more, please follow us on Twitter @swisssafe or visit us at www.globexdata.ch.