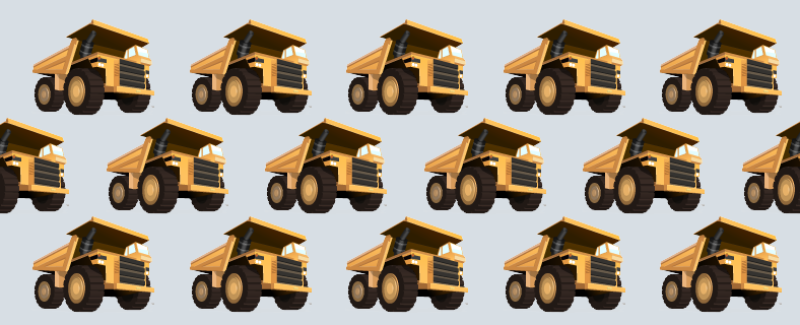 Dump Truck Massive Online Storage Launched by Golden Frog
TODO ?>
Golden Frog, the global software developer focused on secure, private Internet services, today announced early access for their new cloud-based storage service – Dump Truck, a professional-grade, massive online storage service. Dump Truck is a personal online storage service that allows you to store photos, documents, data and files online using a simple drag and drop interface. Users will be able to securely access their files from anywhere in the world.
Dump Truck is designed to provide the highest level of security and privacy for transferring and storing personal files. All files are transferred using 256-bit SSL encryption – the same encryption used by financial institutions. Every file is stored on-disk using 256-bit AES encryption. Unlike many online storage providers who rely on 3rd parties for their storage infrastructure, Golden Frog owns and operates its own storage servers and network hardware. Golden Frog is the only company who handles Dump Truck user data so privacy and security is ensured.
"We have a different model for mass storage based on our priority to ensure user privacy and security," says Sunday Yokubaitis, President of Golden Frog. "Unlike many online storage providers who inspect and process each user's uploads to minimize duplicate data across their systems, we don't use data de-duplication. Combined with the investments we've made in system hardware we are able to provide the most private and secure mass consumer storage in the industry."
Golden Frog partnered with Giganews, the worldwide leader in Usenet services, to bring Dump Truck early access to Giganews members. Dump Truck early access invitations are being emailed to a limited number of Giganews Diamond members. Registration is still open on the Giganews website and additional invitations will be sent to Giganews Diamond members in the coming weeks.
Last year, Golden Frog partnered with Giganews to deliver VyprVPN Personal VPN to Giganews members. VyprVPN is a Personal Virtual Private Network (VPN) service that protects online privacy through a secure, encrypted connection to the Internet. VyprVPN guards against data snooping and identity theft at home and on the road, including public Wi-Fi hotspots, smartphones, and broadband Internet.
Dump Truck early access features include:
Simple and Secure file structure
Intuitive web interface with drag and drop upload
Unlimited upload and download speeds
No file size limitations – 2GB and greater
Access to your files anywhere in the world
Golden Frog is on an aggressive development schedule with plans to add the following Dump Truck features in the coming months:
iPad, iPhone, and Android online storage apps – Storage on the go
Windows and Mac desktop application – Access your files just like any other drive
Public and private sharing – Share with the world or simply your friends
Password Protection – Control the access to your data
WebDAV Support – Access Dump Truck using DAV clients and apps
About Golden Frog
Golden Frog is a global software developer of Internet applications focused on reliability, performance, and security. We care about the open Internet and create superior software and services that help people access its full potential. Learn more about Golden Frog at .
Contact
Golden Frog Marketing
[email protected]
Golden Frog, Dump Truck and VyprVPN are trademarks of Golden Frog, Inc. All other trademarks mentioned in this document are the property of their respective owners.