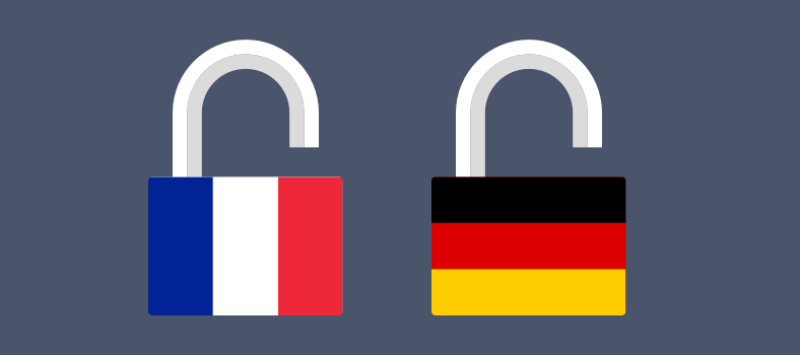 Encryption debate continues - France and Germany seek access to messages
TODO ?>
The encryption battle continues! This week, France and Germany have created quite a stir as they seek access into encrypted communications sent over mobile messaging services. They want this access to aid investigators in fighting terrorism and preventing subsequent acts going forward.
French Interior Minister Bernard Cazeneuve, along with the Federal Minister of the Interior of Germany, Thomas de Maiziere, put forth a joint proposal suggesting the European Commission should draft a law requiring message service providers to assist with investigations as needed. This law would force the app makers to "Remove illicit content" and "decrypt messages" during terrorist investigations. The European Commission said it "welcomed" these initiatives; in fact, a draft law addressing the matter is already under way. Telegram, an encrypted messaging app, was specifically singled out by the government in regards to this law.
Privacy advocates are, unsurprisingly, speaking out against this push for access into encrypted communications. The battle is nothing new, of course. Earlier this year there was a huge battle over encryption in the United States during the Apple v. FBIcase, as well as debate over the topic in countries in Europe and around the world.