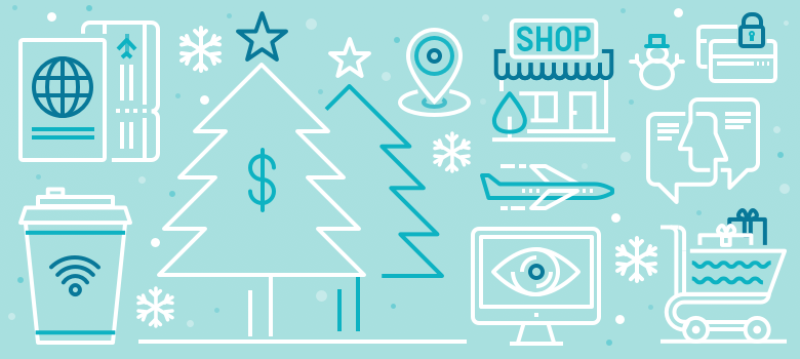 Enjoy the Holidays with a VPN
TODO ?>
The holiday season is coming up!  Did you know there are many ways to use a VPN to make your life easier, and to make the season even more merry and bright? Below are some of the great ways you can use a VPN this holiday season.
Travel – Traveling for the holidays? A VPN is an essential tool to bring with you on all your travels, as it ensures your privacy will remain protected and your connection secure at all times from any location. A VPN protects you from hackers and snoops on public Wi-Fi networks you encounter on your travels, such as airport or hotel networks. It also allows you to bypass censorship you may encounter when traveling to countries around the world.
Shopping – A VPN encrypts your Internet connection to secure it, so your privacy and personal details remain protected when shopping securely online or completing other transactions. The holidays are a popular time for criminals and hackers to attempt to steal personal information, so using a VPN to secure online shopping at this time of year is essential.
Staying in Touch – Staying in touch and sharing holiday memories is so important, and a VPN enables you to do so whether your family and friends are near or far. With a VPN, your privacy remains protected as you share memorable moments and communicate online or with messaging apps.
Unsecured Wi-Fi – It's likely you'll be out and about this holiday season, whether shopping or traveling and meeting up with friends and family. With so much moving around, it's likely you'll encounter unsecured Wi-Fi networks – and will want to use a VPN to secure your connection at all times to remain worry-free!
Protect Your Family's Privacy – Feel confident that the privacy of you and all your family members is protected when they come over to your house to celebrate. Install VyprVPN apps on all your devices so you know your privacy is always protected end to end.