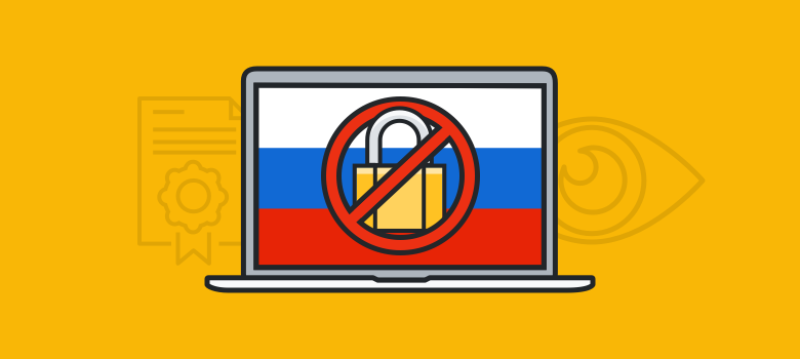 First China, Now Russia: Putin Bans VPN Use in Russia
TODO ?>
With an upcoming election in Russia, Putin is stealing a move out of the book China has so adeptly written with their Great Firewall. Russia this weekend signed a new law which prohibits the use of VPNs and proxies within the country. Anyone using these tools to bypass Russia's strict Internet censorship will no longer be able to do so as of November 1. This move is a significant blow to Internet freedom and free speech, and will likely have implications for business operations in the country.
Russia, under the leadership of President Vladimir Putin, is notorious for their censorship both on and offline. The country has led the way in developing modern authoritarian systems, especially when it comes to implementing strict media control and propaganda, the suppression of civil rights and the creation of an atmosphere of decreasing political pluralism.
Russia's VPN ban will be implemented at the ISP level (the same method China plans to use), meaning Internet providers will be required to block websites hosting VPNs and banned tools. As usual, the measures are being purported as a way to "curb extremist content," but in reality are a way to control the flow of information and stifle free speech through communications.
While I anticipated Russia might soon ban VPNs – they introduced this measure as a draft law only last week – I'm both surprised and alarmed by the speed at which Russia signed this law. It seems China has indeed set a dangerous precedent with their crackdown. This trend of increased censorship is highly concerning, and I worry that Internet freedoms will continue to decline around the world as other countries follow suit and introduce VPN bans of their own.
The latest news from Russia only makes what we do here at Golden Frog all the more important – and urgent. We have always been proponents of a free and open Internet for users around the world, especially in restrictive countries like Russia (and China). Now more than ever we need to not only offer tools like VyprVPN to combat censorship, but to also stand up for our Internet rights. We've always innovated to combat governmental actions and blocks – we created Chameleon technology to defeat VPN blocking in China, for example – and if necessary we will do everything possible to implement workarounds and keep our services accessible in response to changing political conditions in Russia. We will also continue advocating for a free and open Internet worldwide.
Despite Russia's recent announcement, VyprVPN remains accessible to users in Russia at this time. Users in Russia (and around the world) can download VyprVPN from the app stores and utilize it to bypass censorship.
Many cite Russia's upcoming election as a reason for the crackdown. I also think China's actions made Russia all the more bold, and influenced their decision to pass this law in such an expedient manner. In addition to the announced VPN ban, Russia signed a second law that requires users of chat apps to provide real phone numbers – an extremely personally identifiable piece of information.
Press Inquiries: If you're a reporter or news outlet seeking additional details about the situation in China and/or VyprVPN's current status, please send an email to [email protected].
Related Articles