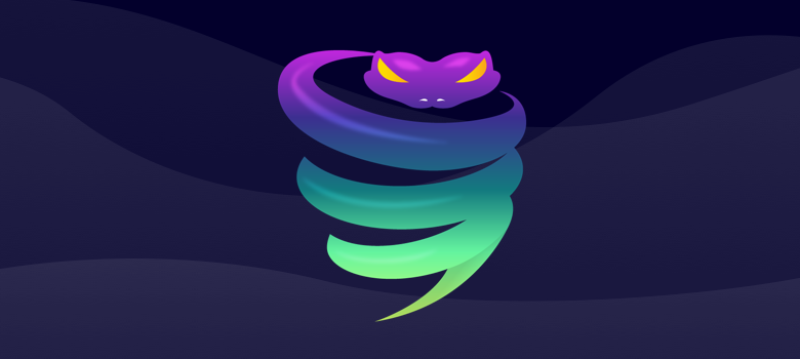 We're Gearing Up for VyprVPN for Windows 2.0!
TODO ?>
We're counting down the days till we unveil our new, re-imagined, shiny suite of VyprVPN 2.0 apps for Windows, Mac, Android and iOS. In a few days we're going to kick off the 2.0 app releases with VyprVPN for Windows 2.0! Using a Windows VPNon your devices will be easier than ever! Our users already love the reliability and speed of the fastest VPN service in the world, and soon with our VPN for Windows2.0 you'll get even more time-saving features like one-click connect, one-tap server location selection, and the ability to ping test to choose the fastest server available.
Our in-house engineers and designers have completely rebuilt and optimized the apps to deliver the fastest, most reliable and stable VPN connections in the world. We're focused on making the 2.0 apps more intuitive and consistent across all platforms, so users can seamlessly transition between desktop and mobile devices like they are using the same VyprVPN App.
What's New in VyprVPN for Windows 2.0?
Shiny New 2.0 Interface
The VyprVPN for Windows 2.0 app redesign comes with a new sleek and intuitive look and feel, with powerful new features and customization options.
Easy, Fast One-Click Connect
Connect and disconnect your VyprVPN connection with a single click. Easily encrypt your Internet connection and secure your personal data.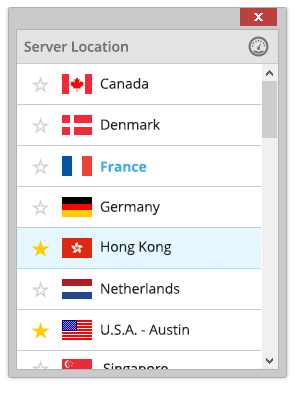 Faster Server Selection, Switching and the Ability to Add Favorites
All VyprVPN server locations are populated in the app. Select and switch easily between 40+ locations in North America, Europe, Asia and Oceania. You can also favorite specific servers for easy access.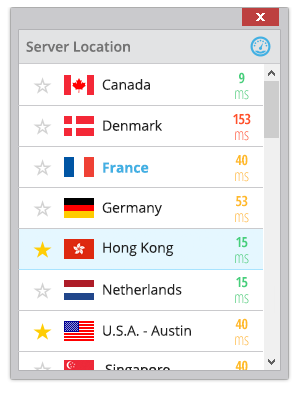 Ping Test to Find the Fastest Server
Ping test the VyprVPN servers to find the fastest server with the lowest ping time.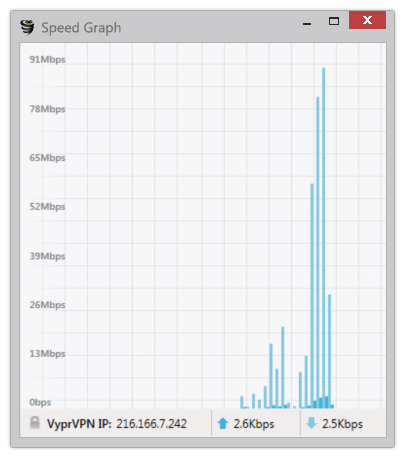 VyprVPN Speed Graph With Upload and Download Speeds
Use the VyprVPN speed graph to monitor your connection speed. You can view your upload and download speeds with VyprVPN enabled or disabled.
We also wanted to say thank you to VyprVPN members who applied to the 2.0 Beta Programs and shared your valuable feedback with us. We know you're as excited about the new apps as we are! Thank you for all your feedback and support. We want you to know that we're listening.
We'll be posting updates and information on the new app releases on our blog and social media channels so stay tuned. Subscribe to the Golden Frog blog and follow us on Facebook, Twitter and Google+. Or, if you have a product idea or feature request, please share it with us on our Ideas on our Golden Frog Ideas Microsite.