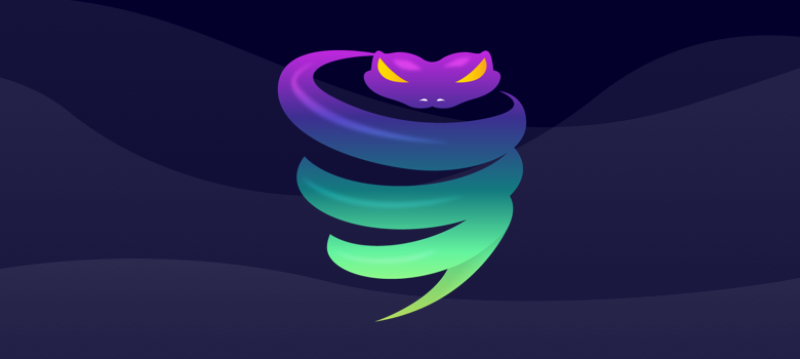 Get Ready for the VyprVPN iOS 2.0 App
TODO ?>
The best is all we've got! We thank our loyal VyprVPN users for their patience as we prepare to unveiling our stunning new VyprVPN 2.0 Apps this week. Loaded with new features and time-saving functionality, our 2.0 apps wowed our Beta testers and we cannot wait for you to try them. Using VPN on your desktop and mobile devices has never been easier! Our designers and engineers worked hard on the iOS, Android, Mac and Windows apps to make them the fastest, sleekest, most reliable VPN apps you've ever used! 
For all our iOS users get your devices ready! The much-awaited VyprVPN for iOS 2.0 App is retina compatible, and has a beautiful look and feel to match the UI of your iOS devices. Plus we added time-saving features like one-swipe connect, one-tap server selection and a ping test to find the fastest server. Whether checking email, browsing the web or using iOS apps, VyprVPN encrypts your Internet connection to protect your personal data from hackers and data sniffers.
What's New in the VyprVPN for iOS 2.0 App?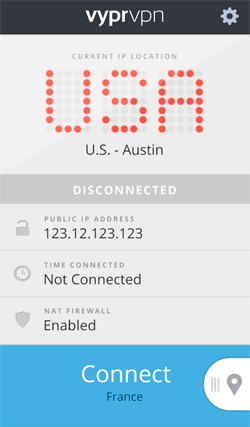 Easy, One-Swipe Connect
Connect and disconnect to VyprVPN with a single click. Easily encrypt your Internet connection and secure your personal data
Choose Between Manual and On-Demand Modes
All iOS users can now choose between the VyprVPN Manual and On-Demand modes. The On-Demand mode automatically connects to VyprVPN when an internet connection is detected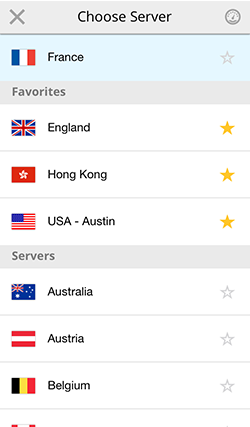 Fast, Easy Server Selection + Add Server Favorites For Easy Access
Switch easily between 40+ VPN locations in North America, Europe and Asia-Pacific, and favorite specific servers for easy access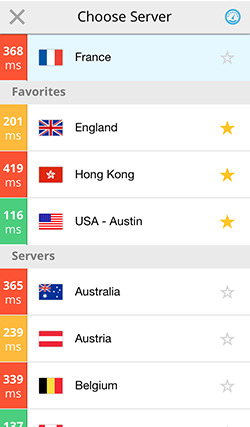 Run a Ping Test to Find the Fastest Server
Ping Test the VyprVPN servers to find the fastest server. Just click to run a test and choose the server with the shortest ping time
We'd like to thank all our Beta testers for your suggestions. We're always listening and strive to give our users what they want!
We'll be adding updates on the 2.0 app releases this week on this blog and our social media channels. Subscribe to the Golden Frog blog and follow us on Facebook, Twitter and Google+. If you have a product idea or request, share it with us on our Golden Frog Ideas Microsite.