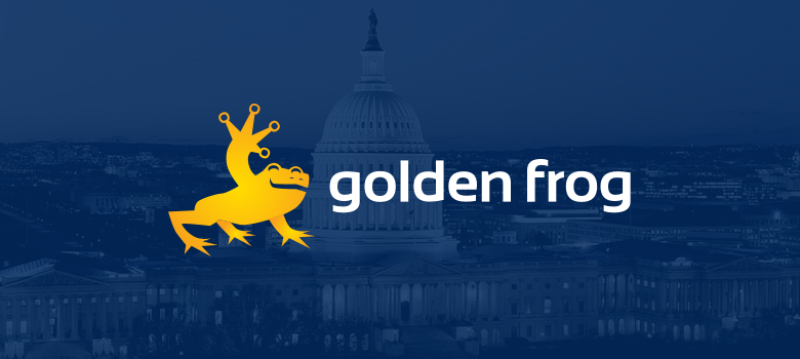 Golden Frog Adds its First Servers in the Middle East
TODO ?>
The Online Privacy Company Adds VyprVPN Servers in Bahrain, Qatar and Saudi Arabia
 MEGGEN, SWITZERLAND – July 16, 2015 – Golden Frog, a company that fights for online privacy and an open Internet, announced today that it has added its first server locations in the Middle East. Three VyprVPN servers have been installed in Manama, Bahrain; Doha, Qatar; and Riyadh, Saudi Arabia. An additional location will soon be added in Dubai, United Arab Emirates.
These new server locations will offer a nearby connection point for Internet users in the Middle East who are looking to break out of the region's restrictive Internet censorship. Many ISPs in the region block content, including politically and culturally sensitive materials. In some areas popular VoIP services like Skype are also banned.
"The struggle for Internet freedom continues to be a major issue in the Middle East," said Sunday Yokubaitis, president of Golden Frog. "With the addition of several Middle East server locations, VyprVPN will open up access to new information and lift the curtain of censorship that has plagued the region for so long."
VyprVPN customers now have access to more than 700 servers in 50+ locations across North America, South America, Europe, Asia and Oceania. They get unlimited bandwidth and connection speeds and are able to switch between servers worldwide without restrictions. Each location is compatible with all VPN protocols: PPTP, L2TP/IPsec, OpenVPN, as well as Golden Frog's proprietary VPN technology, Chameleon. In addition, Golden Frog offers VyprDNS at each VyprVPN server location. VyprDNS is a zero-knowledge DNS service for VyprVPN users that defeats Internet censorship, performs no logging of hostnames and offers superior DNS geolocation.
To learn more about these new server locations, please visit: http://bit.ly/1J2eM15
A complete list of server locations can be found at: //features/vpn-server-locations
To learn more about VyprVPN, please visit: /
About Golden Frog
Golden Frog is a global service provider committed to developing applications and services that preserve an open and secure Internet, a mission that continues to grow in importance as users across the world face privacy threats. With users in over 195 countries, Golden Frog owns and operates server clusters in North America, Europe, South America, Asia and Oceania. Golden Frog owns and manages 100% of its own servers, hardware and global network to ensure the highest levels of security, privacy and service delivery. Golden Frog offers a comprehensive reseller program that provides the best VPN service and deals to resellers and their customers. The company also offers VyprVPN for Business to protect company communications, identity and data, and secure employees' Internet connections in the office or on the road.
Learn more about Golden Frog's vision for a free and open Internet by reading our "Peace, Prosperity and the Case for the Open Internet" vision paper located at www.vyprvpn.com/vision.