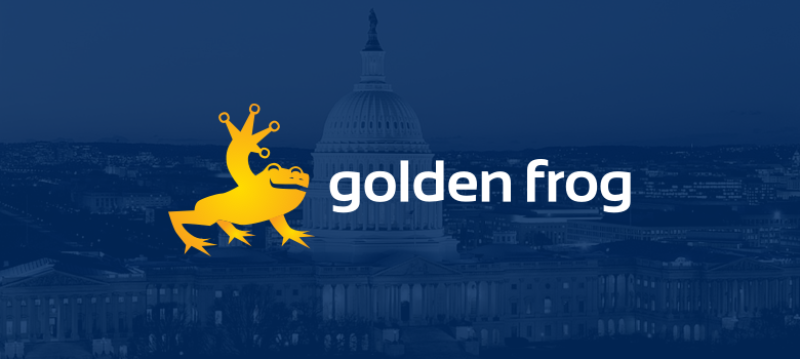 Golden Frog and Personal.com Form Partnership to Offer Users Increased Security when Communicating Online
TODO ?>
he partnership includes special offers for Golden Frog and Personal.com customers
MEGGEN, SWITZERLAND – August 18, 2015 – Personal.com, a cloud service that allows users to organize and collaborate on data and information privately and safely, and Golden Frog, a company that fights for online privacy and security, have teamed up to offer Internet users secure tools to protect their online communications.
Throughout the partnership, Golden Frog will feature Personal.com in their Privacy Marketplace, and Personal.com will feature Golden Frog in their app showcase. As part of this deal Personal.com users can get 1 GB of free data usage for Golden Frog's VyprVPN product. Golden Frog users can sign up to receive one of 10,000 free subscriptions to Personal.com.
"This year, Golden Frog has been focused on identifying services and organizations that support online privacy, security and freedom," said Liz Kintzele, VP Sales at Golden Frog. "We are thrilled to add Personal.com to our Privacy Marketplace and provide our customers with a tool that helps them take control of their privacy and their data."
"Personal.com and Golden Frog provide two crucial pieces of a new infrastructure for a private, secure digital life at home, work and everywhere in between," Personal.com CEO Shane Green said.
Personal.com provides a secure Personal Cloud & Data Vault that allows users to organize their most important data and information and keep it in sync with those who also need access, such as assistants, work colleagues and family. It replaces spreadsheets, email and non-secure means of storing and sharing sensitive information like passwords, Wi-Fi, credit cards, and critical files like passports, end-of-life documents and much more.
VyprVPN encrypts users' Internet connections and enables them to thwart the data snooping and inspection of Internet traffic that is regularly practiced by governments and commercial ISPs. By encrypting the "last mile" (the connection between the user's device/computer and the Internet backbone), users can better ensure their online privacy and open up an uncensored and secure Internet, no matter where they are in the world. Golden Frog owns the hardware at all their VPN server locations and manages its own network to deliver fast and reliable VPN connections.
Golden Frog customers who are interested in taking advantage of the partnership can sign up at: https://www.personal.com/s/partners/vyprvpn-registration/
Personal.com customers can sign up for VyprVPN at: http://bit.ly/1N5zAa5
About Personal.com
Personal.com is the leading cloud-based service for individuals to securely organize and collaborate on their data at work, home and play. Available direct to consumers or through sponsored subscriptions from partners, the Personal Cloud offers a suite of collaboration tools and productivity apps, including the Data Vault and Fill It. Built on a privacy-and security-by-design platform that has been internationally recognized, the Personal Cloud helps individuals take control of and benefit from their data.
About Golden Frog
Golden Frog is a global service provider committed to developing applications and services that preserve an open and secure Internet, a mission that continues to grow in importance as users across the world face privacy threats. With users in over 195 countries, Golden Frog owns and operates server clusters in North America, Europe, South America, Asia and Oceania. Golden Frog owns and manages 100% of its own servers, hardware and global network to ensure the highest levels of security, privacy and service delivery. Golden Frog offers a comprehensive reseller program that provides the best VPN service and deals to resellers and their customers. The company also offers VyprVPN for Business to protect company communications, identity and data, and secure employees' Internet connections in the office or on the road.
Learn more about Golden Frog's vision for a free and open Internet by reading our "Peace, Prosperity and the Case for the Open Internet" vision paper located at www.vyprvpn.com/vision