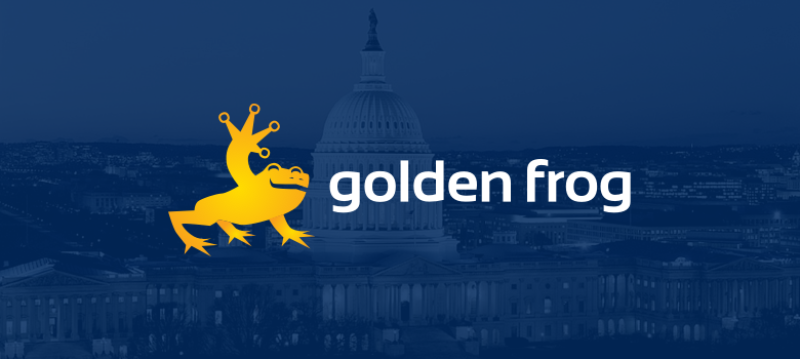 Golden Frog Announces a Free Trial of its Personal VPN During the Holiday Shopping Season
TODO ?>
VyprVPN Provides Encrypted and Secure Online Connectivity to Keep Online Shoppers Safe
MEGGEN, SWITZERLAND – December 10, 2013 – Golden Frog, a global security and privacy company announced today that it is offering a free three-day trial of VyprVPN, a personal VPN service that offers internet security and privacy to users during the perilous holiday shopping season. The company's VyprVPN is the fastest, most reliable VPN service in the world and has users in more than 195 countries.
The holiday season is notorious for cyber criminals aggressively taking advantage of distracted online shoppers. Every year, shoppers are buying an increasing number of gifts online. In a quest to get their list completed, they will go online at home, work and via public WiFi connections from both their laptop and smart phone. Cyber criminals know financial information is flying around, and look for any possible security vulnerabilities to swipe credit card information.
Luckily for online shoppers, a personal VPN encrypts data on both public and private Wi-Fi networks to shield internet traffic and sensitive data from hackers and data snoops. With that in mind, Golden Frog is now offering a free three-day trial of VyprVPN through the holiday season, which includes their newly-redesigned 2.0 apps for Mac, Windows, iOS and Android devices.
"VPN connectivity is a good practice in general, but it's an absolute must for anyone who is planning to offer up their credit card information online during the holidays. It's especially important for those folks using public Wi-Fi connections at places like coffee shops and airports," said Sunday Yokubaitis, president Golden Frog. "Traditionally VPNs have been a tool for the technically advanced, but with the VyprVPN 2.0 Apps, we made the set-up really easy so every internet user can enjoy a secure and private online shopping experience."
With VyprVPN, online shoppers are protected on every device. The VyprVPN 2.0 Apps offer a consistent, seamless experience across all desktop and mobile devices.
For more information about how to get the free VyprVPN free trial, please visit: /
About Golden Frog
Golden Frog is a global service provider committed to developing applications and services that preserve an open and secure Internet, a mission that continues to grow in importance as users across the world face privacy threats. With users in over 195 countries, Golden Frog owns and operates server clusters in North America, Europe and Asia. Golden Frog owns and manages 100% of its own servers, hardware and global network to ensure the highest levels of security, privacy and service delivery. Golden Frog offers a comprehensive reseller program that provides the best VPN service and deals to resellers and their customers. The company also offers VyprVPN for Business to protect company communications, identity and data, and secure employees' Internet connections in the office or on the road.
Doing its part to protect privacy, Golden Frog has launched additional server clusters in more than a dozen cities around the globe so far this year, with more servers to come in 2013. Learn more about Golden Frog's vision for a free and open Internet by reading our "Peace, Prosperity and the Case for the Open Internet" vision paper located at www.vyprvpn.com/vision.