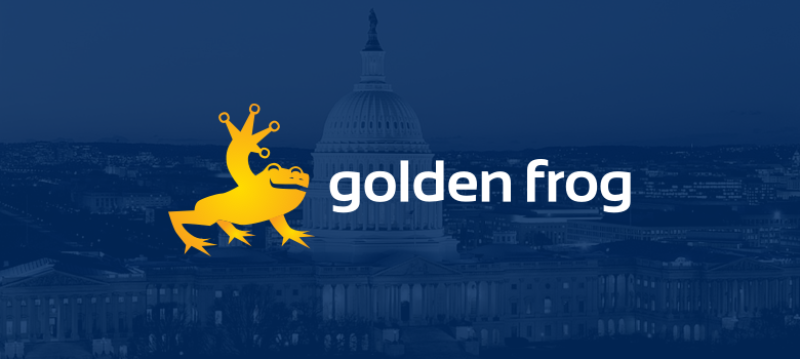 Golden Frog Blows Into the Windy City, Adds VyprVPN Server Location in Chicago
TODO ?>
An Additional U.S. Option for Connectivity Gives VyprVPN Customers a Fast, Private and Reliable Internet Experience
MEGGEN, SWITZERLAND – August 25, 2014 – Golden Frog, a company that fights for online privacy and an open Internet, announced today that it has added a new VyprVPN server location in Chicago. This comes a few weeks after the company announced a New York server location, and marks Golden Frog's sixth location in the United States.
The new Chicago location provides VyprVPN customers with an additional connection point within the USA so they can keep their online communications private, while enjoying a fast and reliable VPN experience. As with all Golden Frog server locations, the company owns the server hardware and manages its own network to deliver fast VPN speeds and better protect user data and privacy.
"Although it is logical to assume adding encryption to an Internet connection would slow it down, many VyprVPN customers have reported they are getting increased speed when they are connected to VyprVPN, especially when they stream online content," said Sunday Yokubaitis, President, Golden Frog. "At Golden Frog, we run our own network so we can provide uncongested network routes for our users. Our Chicago server location further expands our network to give our customers more options to ensure VyprVPN is fast and reliable."
VyprVPN customers now have access to more than 700 servers in 45 locationsacross North America, South America, Europe, Asia and Oceania. They get unlimited bandwidth and connection speeds and are able to switch between servers worldwide without restrictions. Each location is compatible with all VPN protocols: PPTP, L2TP/IPsec, OpenVPN, as well as Golden Frog's proprietary VPN technology, Chameleon.
A complete list of server locations can be found at: //features/vpn-server-locations
To learn more about VyprVPN, please visit: /
About Golden Frog
Golden Frog is a global service provider committed to developing applications and services that preserve an open and secure Internet, a mission that continues to grow in importance as users across the world face privacy threats. With users in over 195 countries, Golden Frog owns and operates server clusters in North America, Europe, South America, Asia and Oceania. Golden Frog owns and manages 100% of its own servers, hardware and global network to ensure the highest levels of security, privacy and service delivery. Golden Frog offers a comprehensive reseller program that provides the best VPN service and deals to resellers and their customers. The company also offers VyprVPN for Business to protect company communications, identity and data, and secure employees' Internet connections in the office or on the road.
Doing its part to protect privacy, Golden Frog has launched additional server clusters in more than a dozen cities around the globe so far this year, with more servers to come in 2014. Learn more about Golden Frog's vision for a free and open Internet by reading our "Peace, Prosperity and the Case for the Open Internet" vision paper located at www.vyprvpn.com/vision.