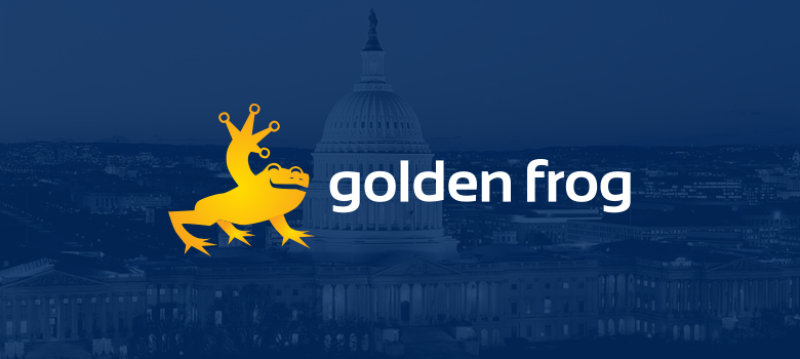 Golden Frog Encrypts iPad Web Browsing with New VyprVPN App
TODO ?>
As Tablets Become Mainstream Mobile Business Tools, VyprVPN Provides iPad Users with Secure and Private access to the Internet
MEGGEN, Switzerland – April 1, 2014 – Golden Frog, a global privacy company, today released a new VyprVPN app specifically for the iPad. As the use of tablets as mobile computing devices has grown dramatically, they have become a popular target for hackers and data sniffers. VyprVPN for the iPad automatically encrypts mobile Internet connections, reducing the risk of data theft and privacy breaches.
VyprVPN is an extremely fast, secure and stable personal VPN service that defeats the monitoring of online communications, protects online privacy, and preserves an open and free Internet. It also prevents wireless providers or ISPs from performing deep-packet inspection to slowdown and prioritize the data sent to and from the iPad.
VyprVPN for iOS gives customers a new interactive "Map View" feature for the iPad. With Map View, users can easily browse global server locations from their VyprVPN home screen and search for locations by swiping directly on the map. Users can select a server location and VyprVPN will automatically ping the server and display the ping time.
"iPad users are always searching for a Wi-Fi Internet connection, but hopping on a public network is a serious security risk," said Sunday Yokubaitis, president of Golden Frog. "By introducing a VyprVPN app optimized for the iPad, we have provided users with an easy setup and a visual experience so they can get a secure, encrypted Internet connection no matter where they are."
Unlike most VPN providers, Golden Frog owns and manages 100% of its own servers, hardware and global network to ensure the highest levels of speed and service delivery. All VyprVPN users get unlimited bandwidth and connection speeds and are able to switch between VyprVPN servers worldwide without restrictions or download caps at no additional charge.
VyprVPN customers can download the new iPad app free from the App Store at: //mobile/app-store
To learn more about VyprVPN and sign-up, please visit: /
About Golden Frog
Golden Frog is a global service provider committed to developing applications and services that preserve an open and secure Internet, a mission that continues to grow in importance as users across the world face privacy threats. With users in over 195 countries, Golden Frog owns and operates server clusters in North America, Europe, Asia and Oceania. Golden Frog owns and manages 100% of its own servers, hardware and global network to ensure the highest levels of security, privacy and service delivery. Golden Frog offers a comprehensive reseller program that provides the best VPN service and deals to resellers and their customers. The company also offers VyprVPN for Business to protect company communications, identity and data, and secure employees' Internet connections in the office or on the road.
Doing its part to protect privacy, Golden Frog has launched additional server clusters in more than a dozen cities around the globe so far this year, with more servers to come in 2014. Learn more about Golden Frog's vision for a free and open Internet by reading our "Peace, Prosperity and the Case for the Open Internet" vision paper located at www.vyprvpn.com/vision.