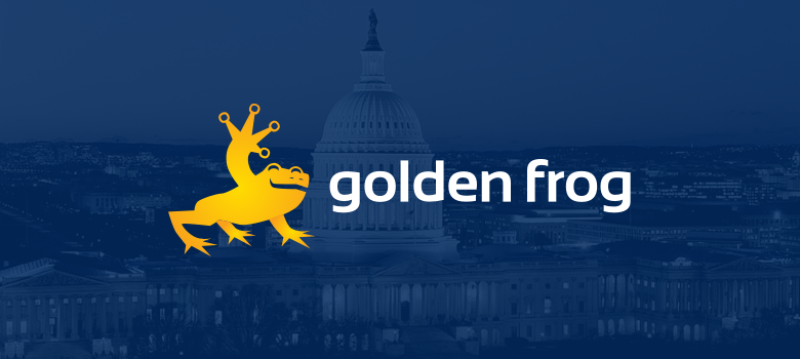 Golden Frog Expands Points Of Presence In United Kingdom
TODO ?>
Golden Frog, a global security software developer and applications provider, announced today the  launch of  a new  Point of Presence (PoP) in the United Kingdom for VyprVPN users. The establishment of a new VyprVPN UK server is in response to customer demand for a UK presence. With this expansion, Golden Frog offers VyprVPN users another server location to ensure a free and open Internet experience.
VyprVPN is a fast, reliable Virtual Private Network (VPN) service that utilizes PPTP, L2TP/IPsec, and OpenVPN protocols and NAT Firewall to deliver a secure, private Internet experience without sacrificing speed. The design and infrastructure of Golden Frog's current global network in North America, Asia Pacific, and Europe assures a secure and fast network experience.
"In response to feedback from our customers, we felt the United Kingdom was an ideal location for expansion," says Sunday Yokubaitis, President of Golden Frog. "We value their feedback and will continue expanding our Points of Presence to address their needs. This is perfect for British travelers who need to access the Internet in their native language while traveling abroad. VyprVPN users can appear native to any one of our global server locations – not just the UK."
To learn more about Golden Frog's new UK PoP and provide feedback, please visit www.vyprvpn.com/blog.

About Golden Frog
Golden Frog is a global security software developer and applications provider, delivering solutions to improve end-user Internet privacy and security without sacrificing speed and quality.  Since 1994, the Golden Frog team has been developing high quality applications for multi-national corporations, service providers and consumers.
Golden Frog's VyprVPN (Virtual Private Network) solution uses PPTP, L2TP/IPsec, and OpenVPN protocols and NAT Firewall to protect their customers' online identity and data from data snooping and security breaches. Golden Frog customers can choose their IP location from global points of presence in North America, Europe and Asia Pacific. Golden Frog's services can be bundled with a wide variety of online tools such as messaging, security and antivirus software, VoIP and wireless services to create a flexible, secure Internet experience anywhere in the world. For more information on Golden Frog's services, visit www.vyprvpn.com and follow us on twitter at http://twitter.com/Golden_Frog.
For media enquiries, please contact [email protected].