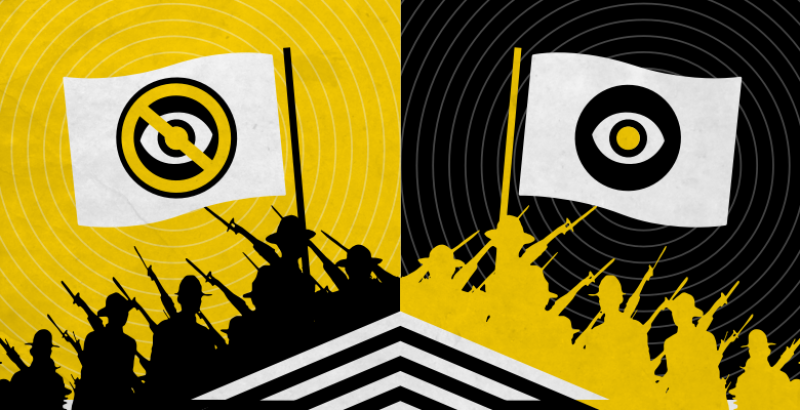 Golden Frog and Freedom House Partner to Provide Tools Protecting Internet Privacy and Freedom
TODO ?>
MEGGEN, SWITZERLAND – 8/16/17 – Golden Frog and Freedom House today announced plans to jointly assist democracy activists by strengthening their online privacy and improving their internet access, increasingly important issues in authoritarian states.
"Practices like surveillance and censorship continue to increase globally, while privacy protections are on the decline," said Sunday Yokubaitis, President of Golden Frog. "VyprVPN was created to offer people control over their Internet experience. We're thrilled to be partnering with an organization that shares our commitment to creating free and open societies, which include access to a free and open Internet."
"Over two-thirds of all internet users live in countries where criticism of the government, military or ruling family is subject to censorship," said Michael J. Abramowitz, President of Freedom House. "VPNs can give users in repressive states the ability to access websites about politics, fundamental rights, social issues, and economics, sites that these governments otherwise block."
Golden Frog affirmed its support for Freedom on the Net, Freedom House's annual country-by-country assessment of online freedom, covering 88 percent of internet users worldwide. "Freedom on the Net sets the standard for assessing how free a country's citizens are on the net. Our team is excited to be a part of this project going forward," Yokubaitis said.
Communicating privately can also be a challenge in restricted parts of the world where communications are monitored or censored. Tools like VPNs enable activists, journalists and citizens alike to secure their connections and communicate freely. Through their partnership, Golden Frog and Freedom House hope to allow for the free flow of information, and aid activists and others in their efforts.
For more information, please contact us: [email protected].