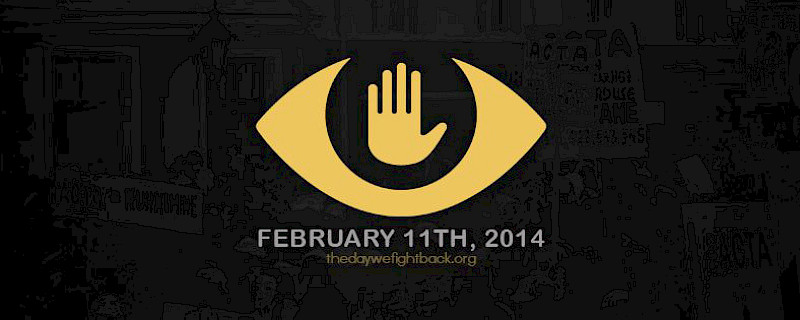 Golden Frog Joins Day of Activism Against Mass Surveillance
TODO ?>
On February 11, Golden Frog will join thousands of websites in a day of protests and action against mass surveillance. Golden Frog is proud to participate in "The Day We Fight Back," and you'll notice content to support the movement on our homepage, blog and all social media channels. We are standing with more than 4,500+ organizations, urging our customers to call and email their representatives in the United States Congress. This goal is to rally people to ask U.S. legislators to oppose the FISA Improvements Act, and support the USA Freedom Act. (If you're not in the U.S., check the campaign website for appropriate targets that you can reach out to).
Many well-known U.S. companies including Reddit, Mozilla, and BoingBoing are already onboard, with more joining the campaign every day. This event reminds us of the "SOPA strike" held in January 2012 when we censored the VyprVPN logo to join largest Internet protest in history and helped defeat SOPA and PIPA censorship legislation.
While the "Day We Fight Back" campaign may not be as effective in changing legislation as the SOPA protests, we at Golden frog strongly believe that we need to get behind such efforts and have our collective voices heard. Legislators need to hear from people like you, who care about your internet freedom and privacy, that you won't stand for mass surveillance.
This campaign honors the tragic passing of activist and technologist Aaron Swartz and celebrates the victory over SOPA two years ago this month.
How You Can Get Involved:
For more information about how to get involved. Please visit the The Day We Fight Back website.
Our Vision For an Open Internet:
Please read the Golden Frog Vision Paper, "Peace, Prosperity and the Case for the Open Internet: A shared vision and call to action for the netizens of the world" to learn more about our fight for a free and open Internet.