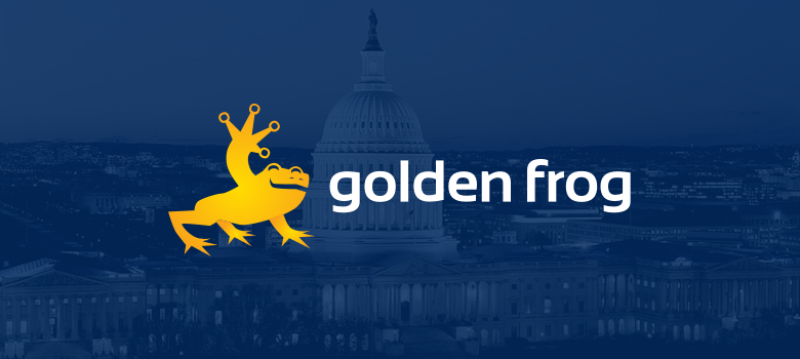 Golden Frog Launches VyprVPN Server Cluster in Sweden
TODO ?>
GRAND CAYMAN, CAYMAN ISLANDS – April 5, 2013 – Golden Frog, a global software and Internet application development company, announced today that it has added a new VyprVPN server cluster in Stockholm, Sweden. VyprVPN is a personal VPN (Virtual Private Network) service used to encrypt Internet connections, protect online privacy, prevent monitoring of online communications and provide access to restricted websites to preserve an open and free Internet. The VPN server cluster in Sweden is now available to all of Golden Frog's VyprVPN customers.
"We are excited about adding our tenth VPN server location," said Philip Molter, Golden Frog's Chief Technology Officer. "We will continue to add additional server clusters throughout 2013 in order to ensure our customers have access to the fastest VPN speeds in the world."
VyprVPN users now have unlimited access to the following server locations:
Asia – Hong Kong
Canada – Toronto
France – Paris
Germany – Frankfurt
Netherlands – Amsterdam
Sweden – Stockholm
U.S. – Austin
U.S. – Los Angeles
U.S. – Washington, D.C.
U.K. – London
To learn more about VyprVPN, please visit:  www.vyprvpn.com/vyprvpn
About Golden Frog
Golden Frog is a global service provider committed to developing applications and services that preserve an open and secure Internet experience while respecting user privacy. With users in over 215+ countries, Golden Frog owns and operates server clusters in North America, Europe and Asia. Golden Frog owns and manages 100% of its own servers, hardware and network to ensure the highest levels of security, privacy and service. Learn more about Golden Frog at www.vyprvpn.com.