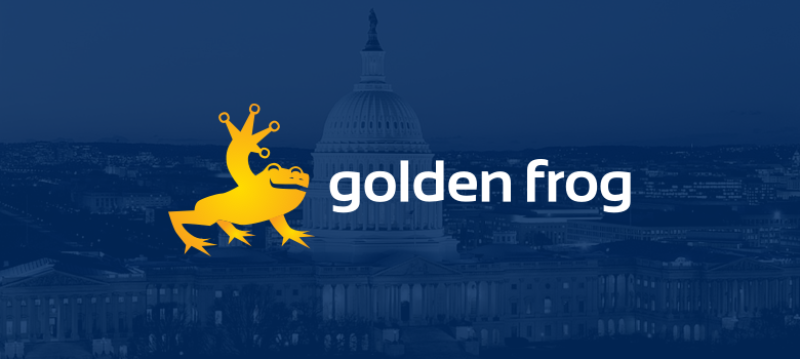 Golden Frog Opens Up the Great Firewall in China with New VPN Technology
TODO ?>
Available via the Company's VyprVPN service, Chameleon Defeats VPN Blocking and Gives Users Access to a Fast, Unrestricted Internet
MEGGEN, Switzerland, – January 28, 2014 – Golden Frog, a global privacy and security software and applications company, today announced a new, proprietary VPN technology designed to mask Internet traffic to defeat VPN blocking in restrictive environments like China.
Chameleon scrambles OpenVPN packet metadata to ensure it's not recognizable via deep packet inspection, while still keeping it fast and lightweight. The Chameleon technology uses unmodified OpenVPN 256-bit protocol for the underlying data encryption. The result is that VyprVPN users are able to bypass restrictive networks put in place by governments, corporations and ISPs to achieve an open internet experience without sacrificing the proven security of OpenVPN.
The Chinese government is notoriously unfriendly towards many Western websites and online services, mostly targeting social media networks and video sharing sites like Facebook, Twitter and YouTube. While Chinese citizens and visitors have historically used VPN services to circumvent the firewall, the government has become very efficient at inspecting and identifying packet data on various VPN protocols. This has led to more sites being blocked, restricted and Web traffic being throttled within the country.
"Chameleon is currently the only VPN technology that consistently allows me to connect to the Internet from within China," said Shawn Price, an educator at an international school in China. "It is essential that I'm able to access Web resources like Youtube and professional blogs outside of China's restrictive network, and Chameleon helps me do that in an easy way so I can remain productive."
But China isn't the only problem; China, Russia, Iran, Turkey and other countries routinely use deep packet inspection to block Internet content and keep tabs on their citizens.
In addition to defeating Internet censorship, Chameleon also greatly improves speed for users experiencing throttling of their internet connection by their wired or wireless ISP.
"The censorship techniques put in place by authoritarian governments around the world do have some holes that can be exploited by very technical people," said Sunday Yokubaitis, President of Golden Frog. "But Chameleon is unique because it is so easy to set up on our Windows, Mac and Android apps. This means everyone can have access to an open and free Internet, on any device, no matter where they live or work. Since Chameleon uses unmodified OpenVPN 256-bit encryption to secure the VPN connection, users can trust Chameleon if they trust OpenVPN."
Unlike virtually every other VPN provider in the world, Golden Frog writes custom VPN server software, manages its own network, and owns the hardware enabling the company to deliver fast VPN speeds and better protect user data and privacy. To learn more about VyprVPN and Chameleon, please visit: /
About Golden Frog
Golden Frog is a global service provider committed to developing applications and services that preserve an open and secure internet. With users in over 195 countries, Golden Frog owns and operates server clusters in North America, Europe, Asia-Pacific. Golden Frog owns and manages 100% of its servers, hardware and global network to ensure the highest levels of security, privacy and service delivery. Golden Frog offers a comprehensive reseller program and VyprVPN for Business to protect company communications.
Learn more about Golden Frog's vision for a free and open Internet by reading our "Peace, Prosperity and the Case for the Open Internet" vision paper at www.vyprvpn.com/vision.
Golden Frog is currently offering journalists a free VyprVPN trial to test Chameleon. Please contact [email protected] for a free trial.