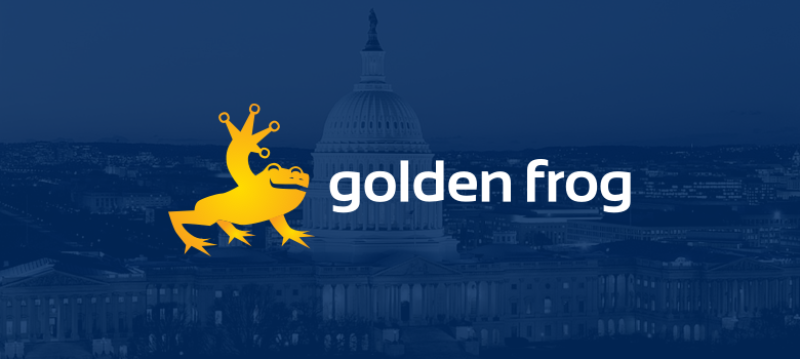 Golden Frog Partners With Giganews To Deliver Dump Truck Online Storage To Giganews Members
TODO ?>
GRAND CAYMAN, CAYMAN ISLANDS—December 19, 2011— Golden Frog announced today the launch of its online storage product, Dump Truck, for all Giganews members. The global software developer began its partnership with Giganews 18 months ago to develop new online tools and services for Giganews members. During that timeframe, Golden Frog developed Mimo Usenet Browser + Search, VyprVPN Personal VPN and now Dump Truck Online Storage as additional services for Giganews members.
Starting today, all Giganews members will have immediate access to Dump Truck Online Storage at no additional cost. Giganews Diamond members will receive 30 Gigabytes of Dump Truck Online Storage, and all other Giganews members will receive 5 Gigabytes at no additional cost. Early access invitations were sent to a select few Giganews members in October of this year.
Dump Truck Online Storage is a professional grade, secure online service for storing photos, documents, and files. Dump Truck doesn't use data deduplication and doesn't compare your data to anyone else's. All files stored online are transferred using 256-bit SSL – the same encryption that your bank uses. With no files size limitation, and a simple web interface, Giganews members can access their files from anywhere in the world.
Dump Truck features include:
Intuitive web interface with drag and drop upload
Simple and secure file structure
256-bit SSL encryption for uploads and downloads
Files are encrypted on-disk with 256-bit AES encryption
Access to your files anywhere in the world
Dump Truck features coming soon:
iPad, iPhone, and Android online storage apps – Storage while on the go
Windows and Mac desktop application – Access your files just like any other drive
Public and private sharing – Share with the world or simply your friends
Password Protection – Control the access to your data
WebDAV Support -Access Dump Truck using DAV clients and apps
All current Giganews members can sign in to their new Dump Truck online storage account by using their Giganews user name and password. New members can sign up for a Giganews membership. Current Giganews members can also add more storage in increments of 50, 100, 500 Gigabytes, or even one Terabyte, for an additional monthly fee. Companies interested in learning more about partnering with Golden Frog, please read more about our corporate partnership program.
About Golden Frog
Golden Frog is a global software developer of Internet applications focused on reliability, performance, and security. We care about the open Internet and create superior software and services that help people access its full potential. Learn more about Golden Frog at .
Contact
Golden Frog Marketing
[email protected]
Golden Frog, Dump Truck and VyprVPN are trademarks of Golden Frog, Inc. All other trademarks mentioned in this document are the property of their respective owners.