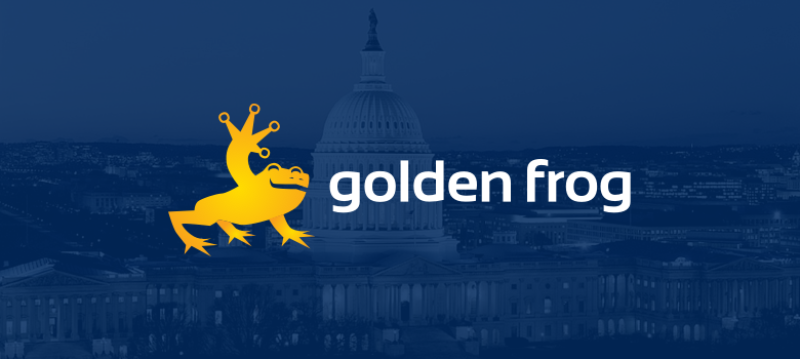 Golden Frog Partners with Giganews to Deliver VyprVPN App for Giganews to Giganews Members
TODO ?>
GRAND CAYMAN, CAYMAN ISLANDS—December 8, 2011— Golden Frog, the global software developer, announces today the launch of the VyprVPN App for Giganews. Giganews members now have free access to the VyprVPN App for Giganews. This announcement comes on the heels of the recent Dump Truck online storage early access for Giganews members and culminates an extremely successful 18-month corporate partnership between the two companies.
VyprVPN is a personal Virtual Private Network (VPN) service that uses PPTP, L2TP/IPsec, and OpenVPN protocols to protect online privacy using a secure, encrypted connection to the Internet. Golden Frog's VyprVPN App for Giganews allows Giganews members to automatically configure and easily manage their VyprVPN connections.
Giganews members have enjoyed the benefits of the VyprVPN Personal VPN service for over a year. In addition to unlimited speeds, unlimited IP address availability, and no download caps, Giganews members can now enjoy easier configuration and management of VyprVPN connections using the VyprVPN App for Giganews. Giganews members can also switch easily between VPN protocols and North American, European and Asian VyprVPN server locations with just a single click. The VyprVPN App for Giganews is currently only supported on Windows, but Mac OS X and Linux versions are expected soon.
VyprVPN App for Giganews Basic Features:
Quick access from the Windows Notifications Area
One-click switching between all VyprVPN server locations
One-click switching between all VyprVPN protocols
Supported on Windows XP, Windows Vista, and Windows 7 (Mac OS X and Linux coming soon!)
VyprVPN App for Giganews Advanced Features:
Automatically activates VyprVPN when connecting on unsecured wireless networks (configurable)
Automatically detects dropped VPN connections and prompts to reconnect (configurable)
Quick access to recent VyprVPN protocols and server locations
Automatically updates as Golden Frog adds new server locations
Automatically updates OpenVPN and L2TP security certificates
Giganews members can immediately add VyprVPN to their membership at no cost. New members can sign up for a Giganews membership. Companies interested in learning more about partnering with Golden Frog, please read more about our corporate partnership program.
About Golden Frog
Golden Frog is a global software developer of Internet applications focused on reliability, performance, and security. We care about the open Internet and create superior software and services that help people access its full potential. Learn more about Golden Frog at .
Contact
Golden Frog Marketing
[email protected]
Golden Frog, Dump Truck and VyprVPN are trademarks of Golden Frog, Inc. All other trademarks mentioned in this document are the property of their respective owners.