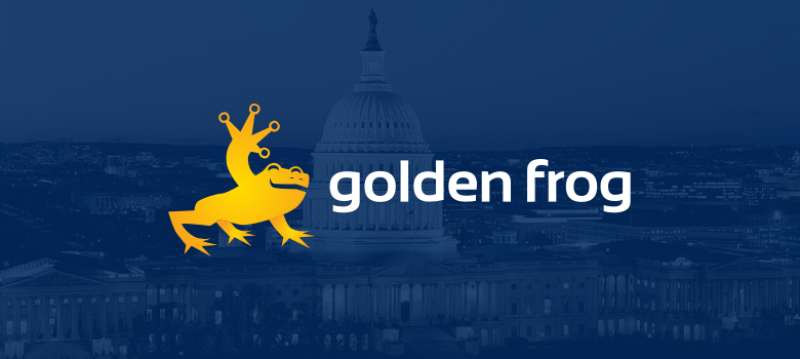 Golden Frog Releases VyprVPN 2.0 for iOS to Secure iPhone and iPad Internet Connectivity
TODO ?>
Next-Generation Personal VPN App Makes it Easy To Get A Secure and Private Mobile Experience
MEGGEN, SWITZERLAND – December 5, 2013 – Golden Frog, a global software and Internet application development company, today announced the availability of its VyprVPN 2.0 app for iOS devices. VyprVPN is a leading personal VPN (Virtual Private Network) service that encrypts Internet connections to defeat monitoring of online communications, protect online privacy and preserve an open and free Internet for its users. VyprVPN 2.0 for iOS offers the world's fastest VPN experience, encrypts the internet connection on any iOS device, and give users easy access to more than 700 servers in Europe, United States, Asia and Oceania.
"We believe that Internet security and privacy should be easy, accessible and an integral part of people's everyday lives," said Sunday Yokubaitis, President of Golden Frog. "Our intuitive VyprVPN 2.0 app for iPhone and iPad users is a great tool for anyone that is concerned about their data and privacy."
New features of VyprVPN 2.0 for iOS include:
A new look and feel of the user interface that is highly customizable.
One swipe connectivity and one-click server location selection.
An on-demand feature to automatically connect when the Internet is detected, or the ability to manually choose an Internet connection.
A ping test to quickly find the fastest server location.
All VyprVPN subscribers can now download the free VyprVPN 2.0 app for iOS devices at https://itunes.apple.com/us/app/vyprvpn/id577635689?mt=8. New users can learn more about VyprVPN and sign-up at: /
About Golden Frog
Golden Frog is a global service provider committed to developing applications and services that preserve an open and secure Internet experience while respecting user privacy. With users in over 215+ countries, Golden Frog owns and operates server clusters in North America, Europe, Asia and Oceania. Golden Frog owns and manages 100% of its own servers, hardware and network to ensure the highest levels of security, privacy and service delivery. Golden Frog offers a comprehensive reseller program that includes all of the features and support you would expect when partnering with an experienced provider. Learn more about Golden Frog's vision for a free and open Internet by reading our "Peace, Prosperity and the Case for the Open Internet" vision paper located at www.vyprvpn.com/vision.