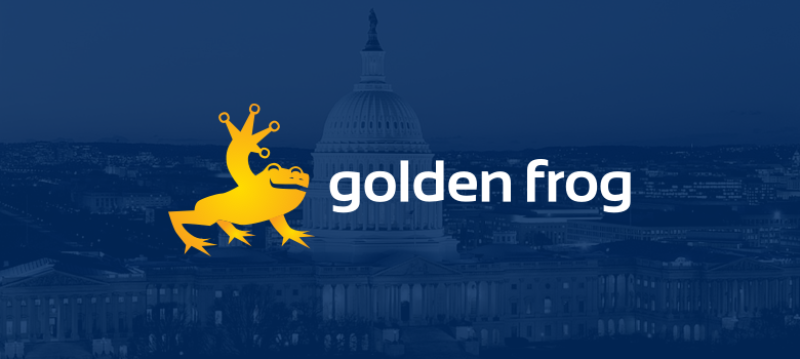 Golden Frog Supports Mobile Phone Unlocking
TODO ?>
GRAND CAYMAN, CAYMAN ISLANDS – April 4, 2013 – Golden Frog, a global software and Internet application development company, announced today that it has joined a wide range of groups and individuals asking high ranking lawmakers in the United States Congress to act quickly to codify a permanent exception to the Digital Millennium Copyright Act (DMCA) to allow for the unlocking of mobile devices.
In October 2012 the Librarian of Congress decided that unlocking of mobile phones would soon be illegal in the United States thereby reducing consumer choice and decreasing the resale value of devices that consumers have paid for in full. It also forces consumers to pay exorbitant roaming fees to make calls while traveling abroad.
As stated in Golden Frog's recently published Vision Paper, they support an open and free Internet. The idea of an open and free Internet also extends to the mobile marketplace. Allowing consumers to use their mobile devices with the carrier of their choice only helps increase consumer choice and maintain openness. Golden Frog believes that copyright should not be used as a means restrict consumers to use a particular service provider and encourages all netizens to join them in voicing support for mobile phone unlocking.
A recent White House petition that garnered over 100,000 signatures requested that the White House ask the Librarian of Congress to rescind its decision. This unlocking campaign led the White House to reverse its position and initiate an FCC investigation.
Several members of Congress have also announced plans to legalize unlocking. As of today, three Senate bills and one House bill have been introduced, and more appear to be on the way. This issue has broad bipartisan and popular support, and there's a good chance at least one of these bills will get traction.
About Golden Frog
Golden Frog is a global service provider committed to developing applications and services that preserve an open and secure Internet experience while respecting user privacy. With users in over 215+ countries, Golden Frog owns and operates server clusters in North America, Europe and Asia. Golden Frog owns and manages 100% of its own servers, hardware and network to ensure the highest levels of security, privacy and service delivery. Learn more about Golden Frog at vyprvpn.com.