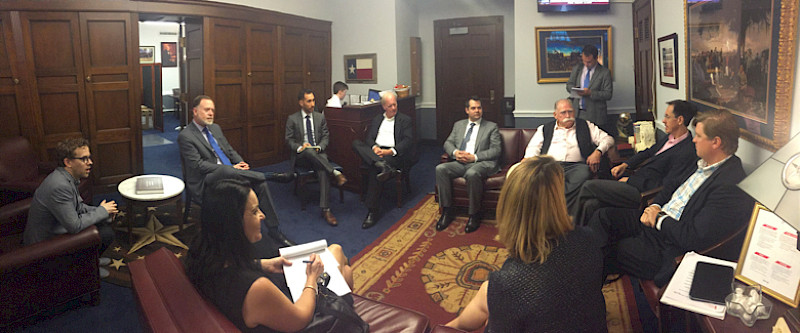 Golden Frog Visits DC to Talk Privacy, Open Internet in 2017
TODO ?>
We had a great week in Washington DC, meeting with trade groups and congressional leaders to talk policy, privacy and how we can all work together on the issues Golden Frog cares so deeply about.
Here are some highlights from our trip:
We also had some great meetings with congressional members such as Congressman Ted Poe, Congressman Lloyd Doggett and Congressman Will Hurd, and attended briefings at several governmental offices. All in all, it was a great trip!
View our blog posts from the trip below for more details, and check out i2C's wrap-up of the Congressional fly-in (you may spot a familiar face in the photos):
At Golden Frog we actively advocate for a variety of issues that we care deeply about, including Encryption, Privacy, Open Internet, Data Retention and Censorship. We have some exciting updates coming on the policy side – stay tuned for details!