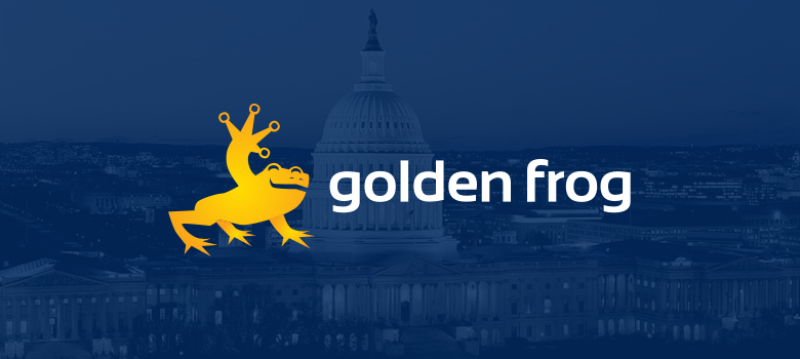 Golden Frog's Cloud Storage Service Integrates with Otixo
TODO ?>
GRAND CAYMAN, CAYMAN ISLANDS – June 19, 2013 – Golden Frog, a global software and Internet application development company, announced today that its cloud storage product, Dump Truck has been integrated with Otixo. Otixo provides a cloud aggregation service that lets individuals and businesses work and collaborate across many of their online services from a single application.
"As the cloud aggregation leader, we're excited about adding Golden Frog's Dump Truck product to our growing family of integrated cloud services," said Shannon Thomas, CEO of Otixo. "Dump Truck users can now utilize Otixo to provide a single login and easy management for many of their cloud storage services."
Otixo integrates a wide variety of consumer and business cloud services and joins them into a central online file system that can be reached by an intuitive web app or via Otixo's own WebDav servers, enabling users to access Otixo from their laptop, tablet or smart phone. Please visit www.otixo.com to learn more.
"Otixo provides an easy to use solution for managing multiple cloud services," said Liz Kintzele, Channel Director for Golden Frog. "We're pleased to have Dump Truck integrated with Otixo and think our customers will find value in the single login and easy ability to manage all of their cloud storage services."
Dump Truck is secure online storage that allows users to safely store, sync and share all of their files and access them anywhere from any device. All data uploaded to Dump Truck is encrypted, and Golden Frog doesn't rely on 3rd parties to store user data or use data deduplication to inspect user data. Dump Truck for Mac and Windows automatically syncs all files from Dump Truck to the desktop. Dump Truck mobile apps for iOS and Android allow easy access to files while on the go. The Dump Truck Web App provides access to files from any web browser and access to advanced features such as public sharing, activity feeds, and more. To learn more about Dump Truck, please visit: /dumptruck.
About Golden Frog
Golden Frog is a global service provider committed to developing applications and services that preserve an open and secure Internet experience while respecting user privacy. With users in over 215+ countries, Golden Frog owns and operates server clusters in North America, Europe and Asia. Golden Frog owns and manages 100% of its own servers, hardware and network to ensure the highest levels of security, privacy and service delivery. Learn more about Golden Frog at vyprvpn.com.