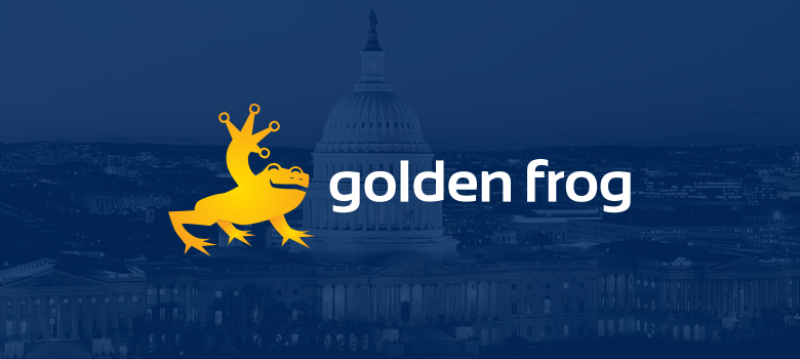 Golden Frog's co-CEO to Speak on the "Future of Customer Privacy" at HostingCon
TODO ?>
Austin, Texas – June 11, 2013 – Golden Frog announced today that co-CEO Ron Yokubaitis will be speaking at HostingCon 2013 on a panel entitled "The Future of Customer Privacy." This panel will be held Tuesday, June 18th at 3:00pm and is very timely as privacy issues continue to be discussed frequently in the news. Two key topics dominate the discussion; the Texas bill for email privacy and the PRISM project.
"In Texas, we are on the verge of enacting email privacy legislation that will set the standard for the nation. We look forward to Governor Perry's support for the bill which passed both houses of the state legislature without a single 'nay' vote. We'll know by the start of HostingCon next week whether or not it will become law," said Ron Yokubaitis, co-CEO of Golden Frog. "Enacting this legislation will certainly be a proud moment for all Texans."
The PRISM project is a new privacy concern that recently went public. PRISM is a National Security Agency and FBI project to access detailed information from leading Internet companies. While much still remains unknown about PRISM, the program certainly raises a number of privacy questions, particularly around the use of cloud services.
Golden Frog is proud to be part of the HostingCon panel to discuss the future of customer privacy as it was founded on the belief that the Internet should be open and free and that users should enjoy an open and secure Internet experience that respects their privacy. Golden Frog recently documented its vision in a white paper entitled "Peace Prosperity and the Case for the Open Internet" in which it describes the challenges to freedom and offers a solution as the Second Amendment of the Internet.
To learn more about HostingCon and the panel, please visit: http://www.hostingcon.com/
About Golden Frog
Golden Frog is a global service provider committed to developing applications and services that preserve an open and secure Internet experience while respecting user privacy. With users in over 215+ countries, Golden Frog owns and operates server clusters in North America, Europe and Asia. Golden Frog owns and manages 100% of its own servers, hardware and network to ensure the highest levels of security, privacy and service delivery. Learn more about Golden Frog at vyprvpn.com.