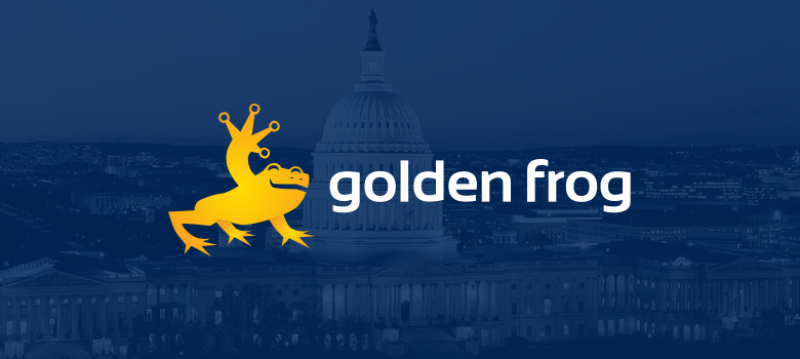 Golden Frog's VyprVPN Encryption Service Launches Its Global Service Provider Program
TODO ?>
Golden Frog, a global security software developer and applications provider, announces the offering of VyprVPN through its Global Service Provider Program.  VyprVPN is a fast, reliable Virtual Private Network (VPN) service that uses PPTP, L2TP/IPsec, and OpenVPN protocols and NAT Firewall to deliver a secure, private Internet experience without sacrificing speed. With customers in over 50 countries, VyprVPN customers can choose their IP location from global points of presence in North America, Europe and Asia. Through its service provider program, Golden Frog's VyprVPN personal VPN provides a cost-effective value-added solution that can be bundled with traditional Internet services including wireless access, VoIP, messaging products, online security and antivirus solutions.
Golden Frog's Global Service Provider Program for VyprVPN offers several key benefits to service providers.  Subscriber authentication is simple, ensuring accurate billing to end-user clients. Golden Frog's network engineers provide comprehensive training for seamless integration and personal 24X7X365 Tier 2 support and service. Golden Frog designed the proprietary software, owns the servers, and actively manages the VPN network ensuring that customers experience a secure, fast network with always-on reliability. The program offers volume-based discounts and free trials to prove VyprVPN's value and flexibility for service providers.
VyprVPN provides online security and privacy, protecting customers from hackers, 'data snooping' and deep packet inspection. Users can connect to VyprVPN via any Internet-enabled device, including mobile devices such iPhone, iPad and Android. Through Golden Frog's encrypted network consisting of major global carriers and Tier 1 ISP connections, users have a choice of VPN servers in Europe, North America and Asia which they can connect and receive a 'local' IP address. This 'local' IP address allows a user to bypass Internet restrictions that may be enforced by corporate VPNs or local governments, providing a free and open Internet browsing experience.
"The Golden Frog team has been working together since 1994 with a core focus on delivering Internet solutions and applications that improve end-user privacy, freedom and security across the web," states Sunday Yokubaitis, President of Golden Frog. "Our customer-centric approach drives our team to improve upon existing technologies. With the launch of the Global Service Provider Program, Golden Frog offers service providers a solution to further differentiate themselves in a competitive marketplace."
With clients in over 50 countries, VyprVPN is currently offered by a variety of service providers and used by global business travelers and consumers.  To learn more about Golden Frog's Global Service Provider Program and VyprVPN, please visit: /corporate/