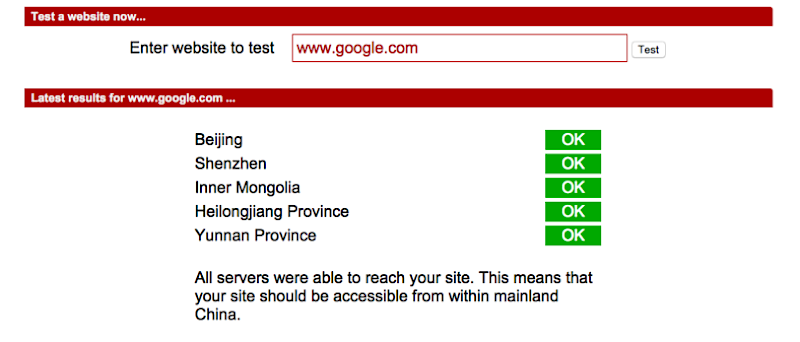 Google Currently Unblocked in China
TODO ?>
There's some big news in Internet censorship today – Google is reportedlyunblocked in China. Blockedinchina.net, a website that reflects which sites in China are currently blocked, displays Google's unblocked status in provinces around the country. The site is reportedly unblocked due to a sporting event, the 2015 World Championships in Athletics.
If you're an Internet user in China we encourage you to test Google and see if it's available, as we expect availability may vary depending on geo-location and ISP. Please share your experience with us in the comments section below.
Image source: blockedinchina.net.