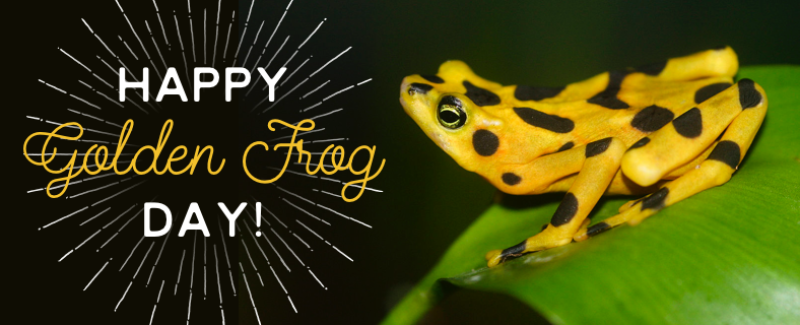 Happy Panamanian Golden Frog Day 2017
TODO ?>
Today is the 7th annual Panamanian Golden Frog Day! The Panamanian golden frog is one of Panama's official cultural and ecological symbols, and has been endangered for years.
This day is particularly special to us because Golden Frog is named after the Panamanian golden frog. Our Co-CEOs, Ron and Carolyn Yokubaitis, were traveling through Panama in 1970 when they visited the Golden Frog Coffee Bar and decades later subsequently named their newest Internet business after the golden frog of Panama.
Last year we partnered with the Smithsonian's Panama Amphibian Rescue and Conservation Project to celebrate and raise awareness, and we helped raise $50,000 for the endangered golden frog. We're excited to be supporting them again this year by joining in the Golden Frog Day celebration and spreading the world online.
If you'd like to get involved you can spread the word on social and visit the Panama Amphibian Rescue and Conservation Project's website to learn more.