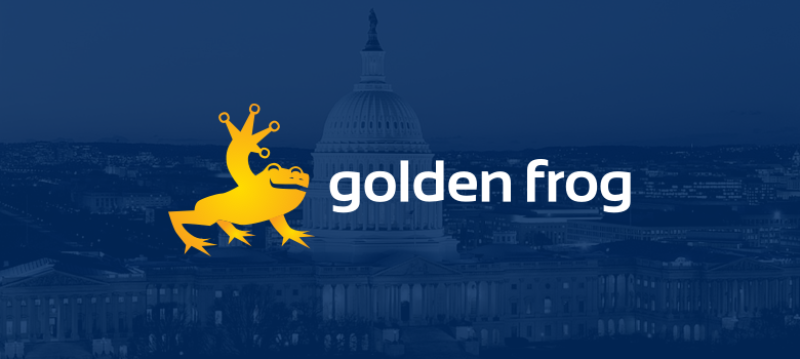 Hi, We're Golden Frog. Nice to Meet You.
TODO ?>
Welcome to Golden Frog. We're your new source for innovative Internet applications. Golden Frog is a global software developer that recognizes deeper, broader uses for Internet technology in the broadband era and we're creating superior solutions to help you access its full potential.
Our first release is a Personal Virtual Private Network (VPN) called VyprVPN which provides a secure, encrypted connection to the Internet. VyprVPN represents the kind of high-quality innovations you can expect from us: user-friendly tools with exceptional reliability, performance, and security. Learn more about VyprVPN.
For a limited time, we've partnered with Giganews to give you VyprVPN for FREE with a Diamond account. 
Bookmark this site and visit often to see what we'll come up with next.