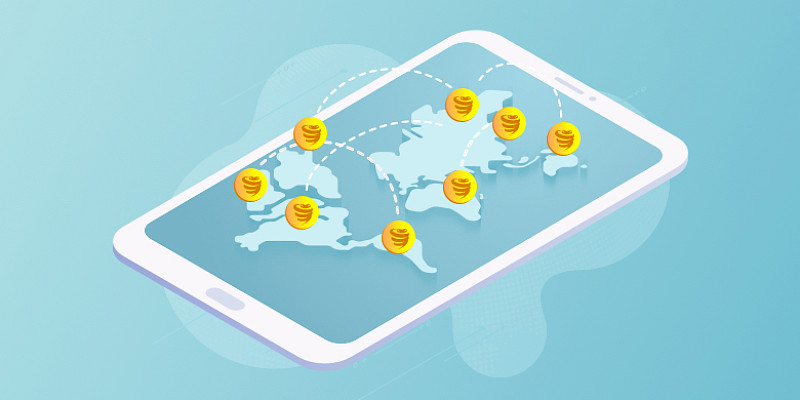 How Many IP Addresses Does Your VPN Provider Have?
TODO ?>
There are a variety of metrics to assess a VPN provider on. Server locations, speeds and available protocols, just to name a few. But what about the number of IP addresses a provider has? Is this something you should take into account when selecting which VPN to use? Although not always advertised, or advertised in vague terms with adjectives such as "many," the number of IP addresses a VPN provider has is worth consideration.
Number of VPN IP Addresses
The number of IP addresses a VPN provider offers has implications for their network operations and the quality of their service. If a provider has a low number of IP addresses, this likely means that several users connected to the service are using the same IP, or "sharing" an IP. This isn't inherently bad, but it's not the best possible scenario. If a provider has a large number of IP addresses, it's more likely you'll never share an IP with another user. This bring some big benefits, which we'll get to below.
Ownership of IP Addresses
The number of IP addresses isn't the only metric to consider. It's also worth researching whether a VPN provider owns their IP addresses or not. Providers that own their IP addresses have a greater measure of control over how they run their network and route traffic, which can provide benefits to users. If a provider uses IPs from an outside provider (for example, think about AWS), they cede this control and also introduce more risk and vulnerability for users.
What VyprVPN's 300,000+ Fully-Owned IP Addresses Mean for Customers
At VyprVPN we have over 300,000 IP addresses. Because of the large number of IP addresses we own, we are able to give each customer a dedicated IP address while using our service. This means we can offer a higher quality of service. It also means we have a high degree of flexibility and control over our network. 
We can geolocate each IP to the correct place 
We can do some unique things when it comes to routing our traffic, providing a better experience and connection quality for our users
If an IP address is impacted for some reason - if someone abused an IP address to launch a DDoS attack against a rival gamer or is flagged for streaming - it's already isolated so we can mitigate and easily resolve the issue
In addition to owning our IP addresses, we were also the first VPN provider to own 100% of our hardware and infrastructure. We operate entirely without outside parties, affording us a high level of security and control across our entire network.
Give VyprVPN A Try
VyprVPN is unique in that we own 100% of our network, infrastructure and IP addresses. We own servers around the world, so you can select from a number of IP address locations. We've been in the internet business since the dawn of the public internet, which this has allowed us not only to build the best network possible but also to become a leader in terms of owned IP addresses.
Give VyprVPN a try and see our performance firsthand.
You can view our privacy policy here.