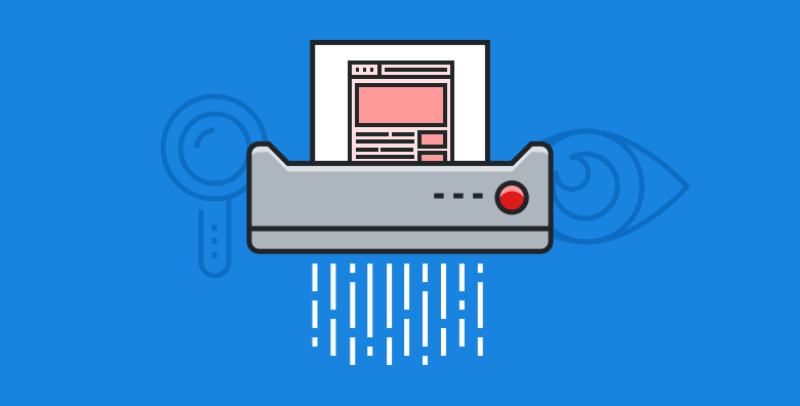 Improve Your Internet Privacy: Delete Your Browsing History
TODO ?>
Internet browsers are so much a part of our lives, most of us don't think twice about using them whenever we are searching online. While browsers are an extremely helpful tool, they also come along with risks. Aside from enabling you to quickly and easily find information online, browsers also collect a great deal of information about their user's behavior. Many people fail to consider just what is revealed when they browse online.
When using a browser, the company is obtaining private information about you – starting with the obvious – your search results. Beyond these results, the browser can also obtain information such as your IP address (which reveals your location), sites you visit and length of time you do online activities. A quick look through your browsing history reveals the great amount of information recorded about your activity during each and every session – for each browser you use!
Privacy Risks
With all this information being collected, browsers are able to gain an intimate look at users, compiling a picture of interests, connections and other details about your life based upon online activities. This information is also stored for other users of your computer or device to view. Many browsers also store passwords, which can also result in privacy risks. Some companies even sell the data they collect, putting it into the hands of advertisers or third parties who use it for unknown purposes.
Introducing Internet Privacy Guides
In the new Internet Privacy Guides section of our website, we share ways to delete your browsing history from major browsers including FireFox, Chrome, Internet Explorer and more. These How To guides explain, step-by-step, how to delete your browsing history to better improve your online privacy. Check out the guides below to get started today!
How to Delete Your Browsing History
Follow our Browser Privacy guides to learn how to delete your browsing history and improve your privacy.
We have more guides coming soon for a variety of devices and accounts, so be sure to watch our blog and Internet Privacy Guides section for new content in the coming weeks.