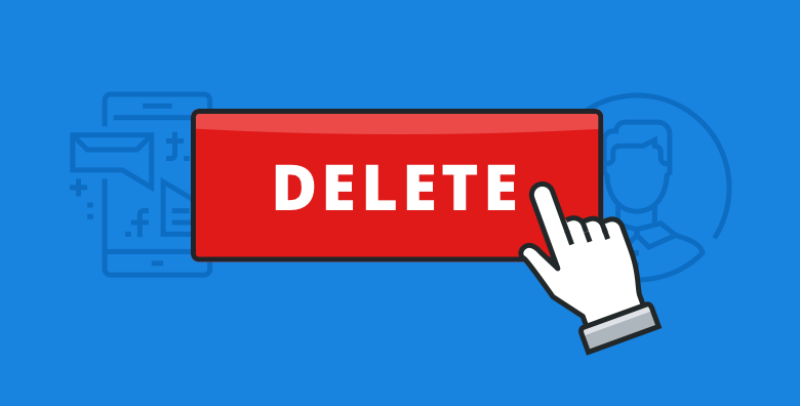 Improve Your Internet Privacy: Delete Your Social Media Accounts
TODO ?>
Social media accounts are a great way to share updates and stay in touch with friends – but they also have a darker side. Along with the benefits, social media sites can bring great privacy risks. Many users fail to consider just how much personal information they're revealing when using these sites.
Much of the information shared on social media is publicly visible, meaning it's viewable by other users and strangers around the world. Some privacy can be gained by adjusting settings, but even if you implement privacy settings there are still risks – some of which come from the social platform itself. When using social media, information is usually collected by the platform. This includes personal details outside of what you publicly share – think about the information you view, and the access the platform has to other applications on your device. For example, Facebook collects data on its users' behaviors, profiles they view, location and more. A quick look at the app settings for most social media platforms will reveal they access a huge amount of information on your device – from your location to your camera to your contacts.
Privacy Risks
With all this information being displayed on your profile and collected in the background, your privacy is certainly at risk. Others can learn personal details about your life from viewing your information, and your social media provider can learn revealing things about you from your data. In some cases, they may even sell this data, putting it into the hands of more people. There is a solution, though! One way to take control of your online privacy and the information circulating about you online is to delete your social media accounts. Deleting your accounts limits the amount of information about you available online, and prohibits social media companies from collecting data about you.
Introducing Internet Privacy Guides
In the new Internet Privacy Guides section of our website, we share ways to delete your social media accounts from major social platforms including Facebook, Twitter, Instagram and more. These How To guides explain, step-by-step, how to delete your accounts to better improve your online privacy. Check out the guides below to get started today!
How to Delete Your Social Media Accounts
Follow our Account Privacy guides to learn how to delete your social media accounts and improve your privacy.
We have more guides coming soon for a variety of devices and accounts, so be sure to watch our blog and Internet Privacy Guides section for new content in the coming weeks.